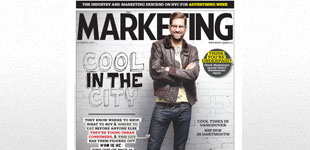 February 8, 2011, 4:08 pm
NKPR IS NOW A SOCIAL MEDIA SHOP, TOO
February 08, 2011
by Kristin Laird
Toronto-based PR agency NKPR has expanded its services to include a four-person social media department called NKProductions.
The team will oversee online activities such as community-building, contesting, microsite creation and content development.
In addition, the team will monitor and manage conversations on social media sites like Twitter and Facebook, and report back to NKPR's account directors.
Social media has been a priority for NKPR since the dawn of Facebook, said agency president and founder Natasha Koifman.
However, as social media's role in PR strategy evolves, the agency is continually creating and driving the content on these networks and sites, she said.
For instance, NKPR is developing a microsite and contest as part of a promotion that sportswear label Fila is running for its 100th anniversary.
"I think what's happening to the landscape right now is there's a separation between the PR agency, ad agency and social media agencies and the reality is… we're actually the ones driving and creating the content," she said. "So it was a natural evolution for us to launch a division to what we already do.
"The challenge out there is people don't understand content-driven [communications strategies]," she said. "I think ultimately by starting a separate division, it makes it a little more clear for the client and even for us, to separate the service while at the same time making it part of a 360 program."
Koifman said she hopes to add another four members to the team, bringing the agency head count to 30.
Originally published in Marketing Magazine, February 08, 2011