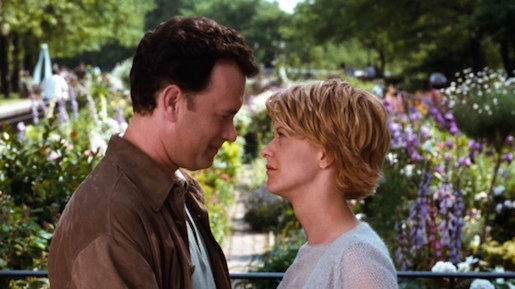 January 22, 2016, 8:47 pm
Around the NKPR office, we love to talk about love! Whether it's the breakups and makeups of our favourite Hollywood stars, the ups and downs of our own love lives, or the latest and greatest in romantic comedies… love is a hot-topic for us!
Not that we ever need an excuse to put on a cheesy, hopelessly romantic movie on a Sunday afternoon… but with Valentine's Day just around the corner, we thought it would be fun to round up NKPR staffers' best romantic comedies of all time!
Whether you're single or attached, admit we all enjoy a good ol' fashioned rom-com to inspire and remind us that love truly is worth celebrating.
Read on for our all-time favourites…
Natasha:
You've Got Mail with Meg Ryan and Tom Hanks!! My favourite quote is: "The odd thing about this form of communication is that you're more likely to talk about nothing than something but I just want to say that all this nothing has meant more to me than so many somethings." So romantic!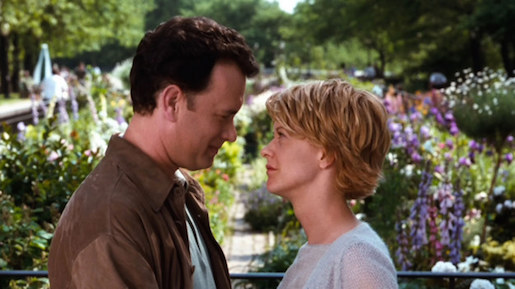 Lauren:
Clueless… because Cher Horowitz is EVERYTHING. (It ends in romance so I'm classifying it as a rom-com!) The best Cher quote is "LUCY!!! Where is my white collarless shirt from Fred Segal? It's my most capable looking outfit!!" And my favourite scene is the one below… I actually LOVE her outfit in this scene, with the long sheer collar shirt & cropped sweater.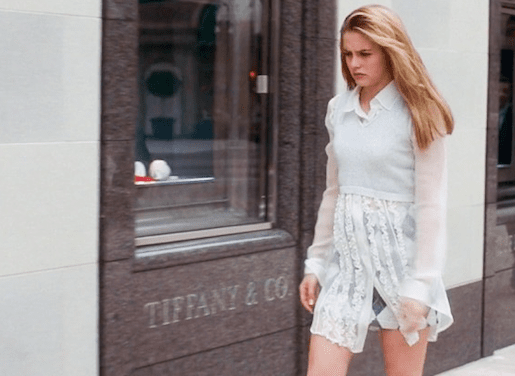 Rebecca:
One of my favourite romantic comedies is The Holiday. Jude Law for the win!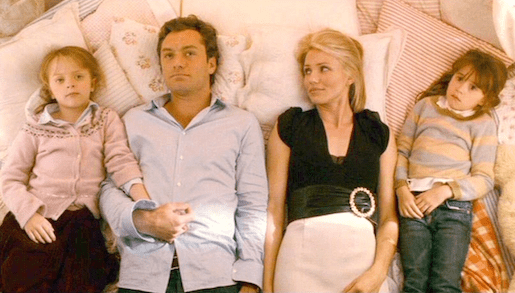 Tory:
My favourite rom-com is definitely Notting Hill. Between Hugh Grant and Julia Roberts, the smile-factor is NEXT level. My favourite scene is when they are racing around London trying to get to Julia's character's film junket.

Katie:
My all-time favourite romantic comedy is How To Lose A Guy In 10 Days. The best scene is when Ben takes Andy to meet his parents and you witness them realize they are actually falling for each other during the shower scene as Chantal Kreviazuk's "Feels Like Home" plays in the background. Classic!!! ❤️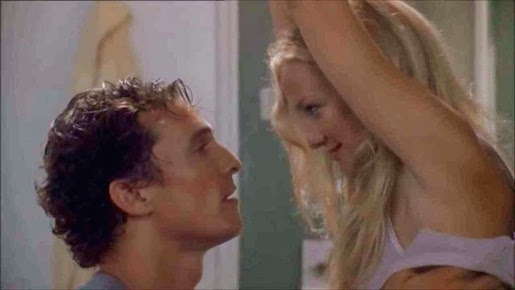 Nathan:
I Love you, Man! So it's a little more com than rom, but who doesn't love a hilarious bromance? My favourite scene: Slappin' da bass. My favourite quote: "Get home safe Pistol." "You got it, Jobin."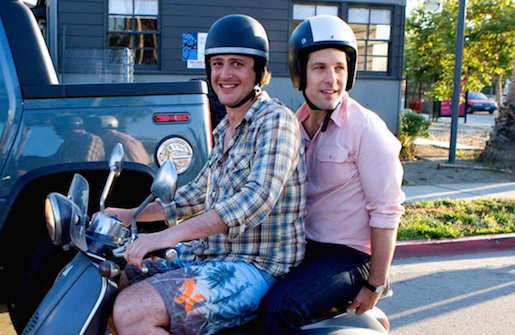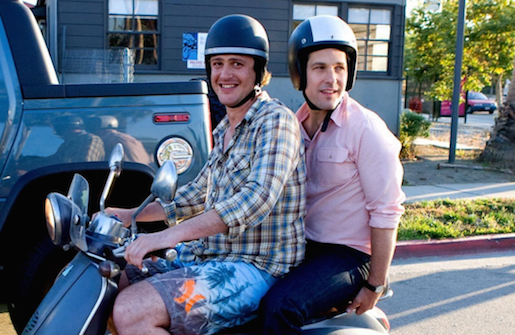 Yulia:
Although it's one of those bleak comedies, Lost in Translation has a great romance at its heart. Favourite quote: Bob: "Can you keep a secret? I'm trying to organize a prison break. I'm looking for, like, an accomplice. We have to first get out of this bar, then the hotel, then the city, and then the country. Are you in or you out?"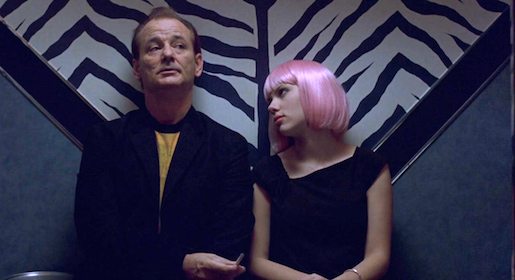 Nicole M.:
Amélie! ❤️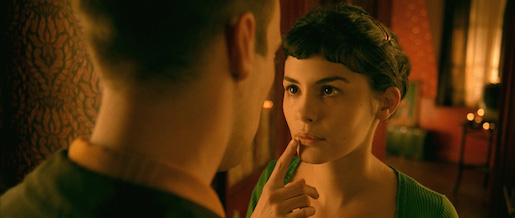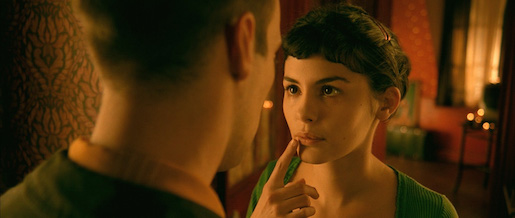 Amanda:
Princess Bride! Love the humour, period wardrobe and great romantic love story that melts my heart every time! Favorite scene is a classic moment in 80's movie history when Wesley is tossed down the hill by the Princess who has not yet been aware of his identity. He is then suddenly discovered as her one true love when his words float up to her as he tumbles downward, "As… you… wish." Really cool romantic scene. 🙂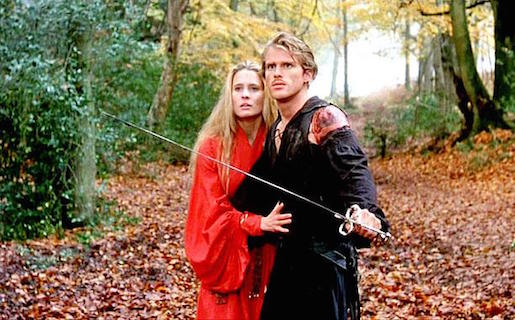 Aisosa:
My all-time favourite romantic comedy is He's Just Not That Into You.  So many key messages that girlfriends are either too naïve or caring to break to their girls – but sometimes, "If he's not calling you, it's because you are not on his mind" because "busy is another word for a**hole." 🙂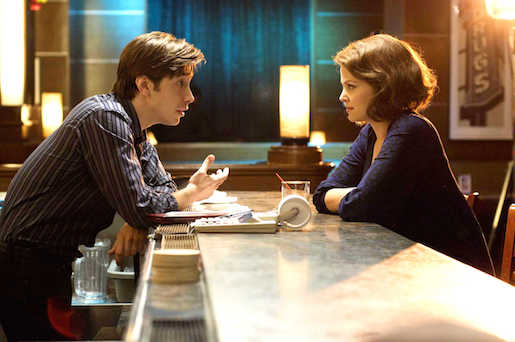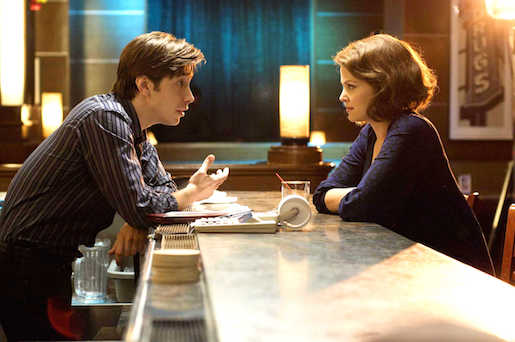 Cait:
When Harry Met Sally! Classic, but I love everything about it. Especially how the characters and their relationships change during the movie (case-in-point Sally's take on Casablanca), but their most annoying – and uniquely loveable – qualities stay the same (cue final scene, with chocolate sauce on the side). The vignettes of couples throughout the movie are maybe my fave parts, but, again, I love the whole thing from the song 'let's call the whole thing off' to the faceless man in Sally's dreams.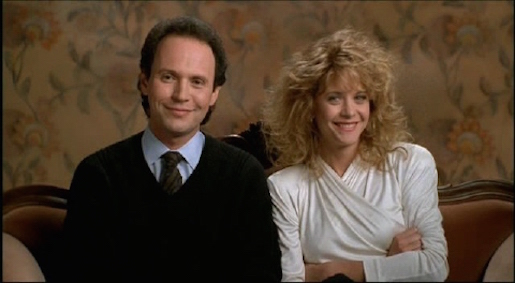 Daria:
Does Forgetting Sarah Marshall count?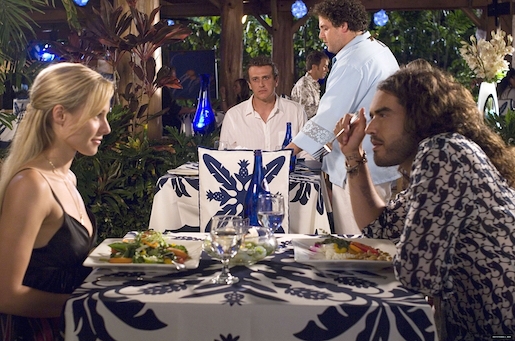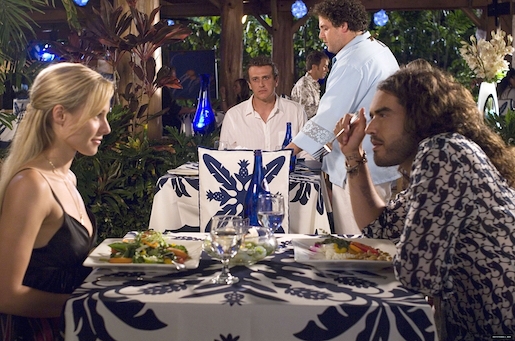 Nicole A:
Love Actually – It's just so real. Bill Nighy is a genius. I watch it 10x every Christmas season!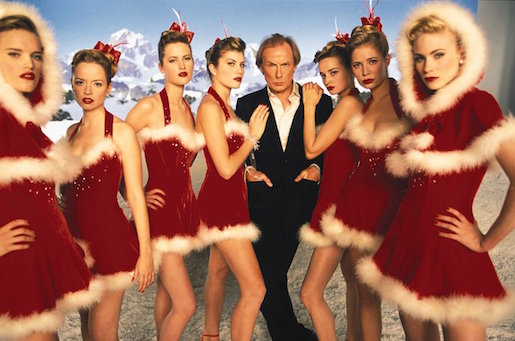 Erin:
I love P.S. I Love You because it makes me ugly cry and Gerard Butler is hot.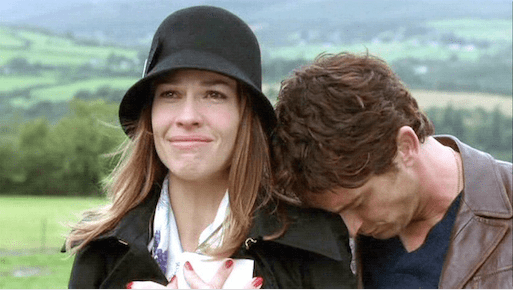 Cassie:
Serendipity! 🙂 I love the moment that she gets the bill with his name and number on it. There's that overwhelming happiness you get when you realize they're going to be together!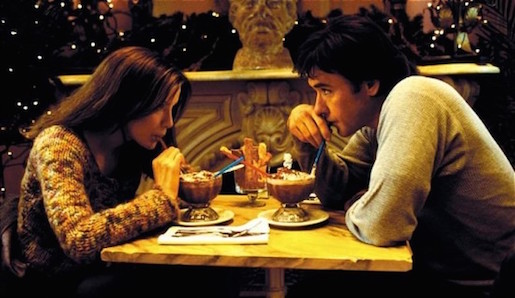 Kristin: 
The 40-Year Old Virgin! Judd Apatow. Steve Carrell. Catherine Keener. Paul Rudd! Just about as much awkwardness as you'd expect based on the title… but actually a really earnest love story. Laugh out loud funny.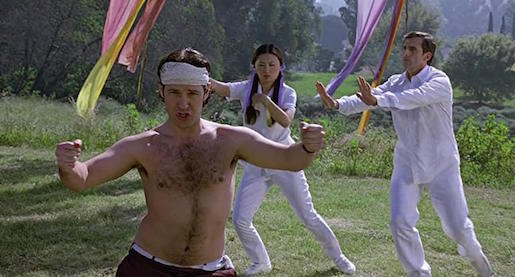 Bunmi:
Top Five was written and directed by Chris Rock. He also stars in the film with Rosario Dawson and Gabrielle Union. It's a Woody Allen-esque film that showcases Chris as comedian Andre Allen, the romantic lead, and Rosario as a New York Times writer Chelsea Brown; she is the mega cool love interest for Andre and love rival to Gabrielle Union's Erica Long, a gorgeous reality mega-star who is about to get married to Andre. It is a smart, breezy film that can be a bit raunchy for some people's tastes, but I like a bit of raunch! 🙂
Olena:
My favourite romantic comedy is Bridget Jones' Diary because I am basically her.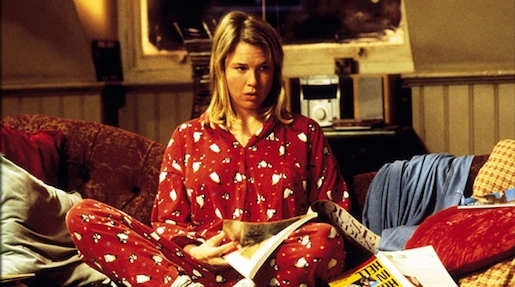 Do you agree with our list? We want to know what your favourite romantic comedies are… tweet us at @natashankpr!
*All images belong to the rightful owners.