December 14, 2012, 10:53 pm
This holiday season, we've made it our goal to get the special people on our list the most perfect gift out there. The result? Four easy to shop, easy to love guides that are ideal for everyone on your list. Befitting an office full of fashion-savvy ladies (ahem, and one man), the first installment is a collection that showcases the most fabulous gifts for every lady on your list. From Mom, to your college roommate or amazing best friend, we've got a pretty foolproof  list of ideas that won't disappoint!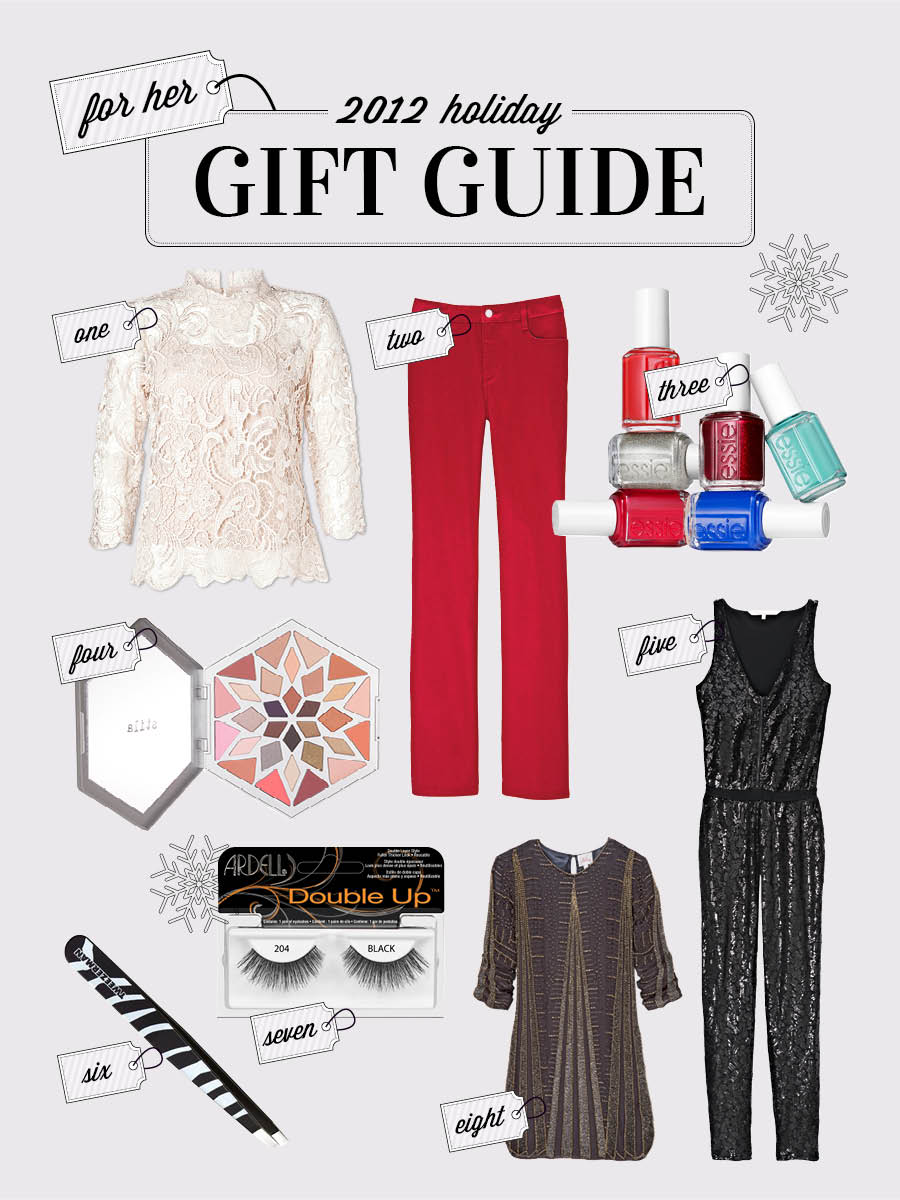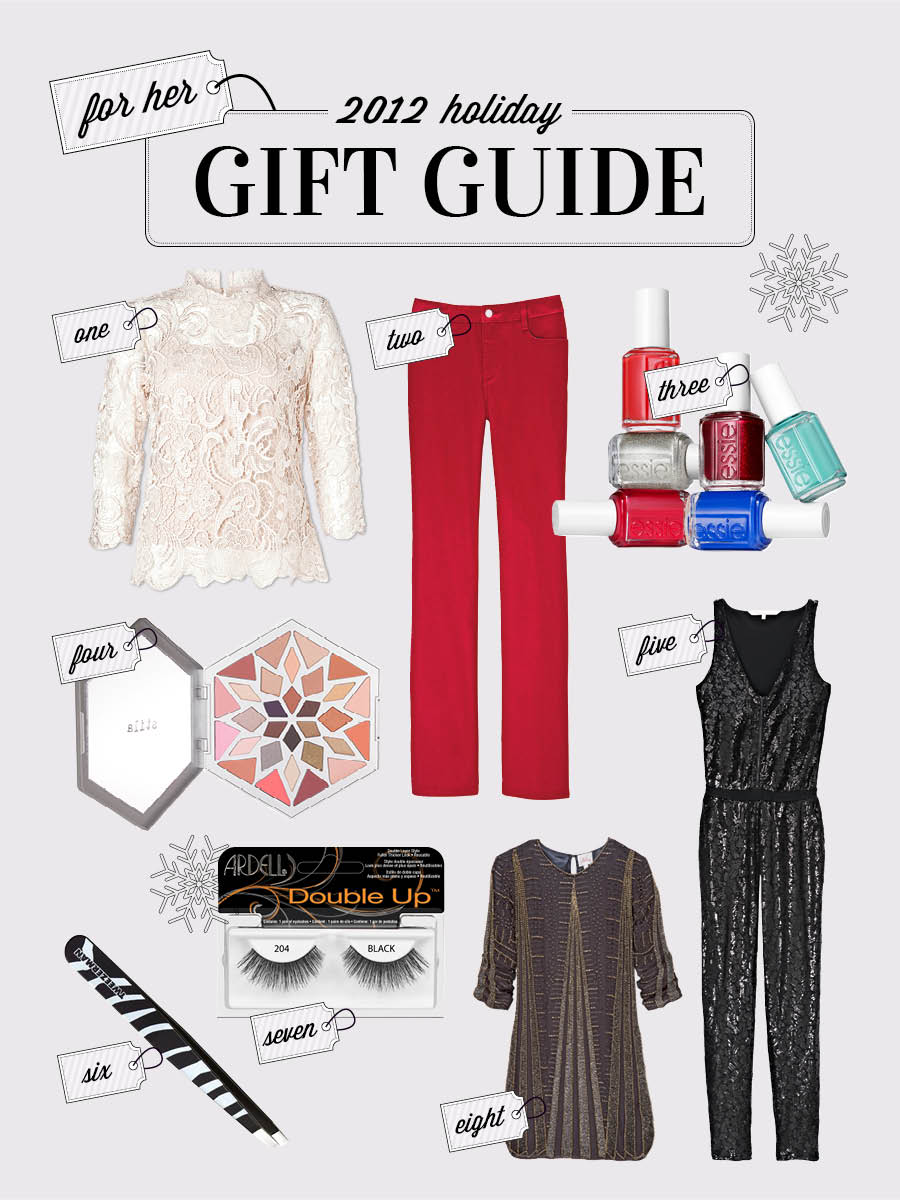 1. Still haven't found that one perfect gift? We have: the Pronenza lace top, available at M For Mendocino. Don't bother including a gift receipt. This one won't be returned.
2. All those holiday calories coming your way? Go ahead, indulge. The Jones New York 'Mercer Bootcut' denim has secret slimming features (including stretch panel technology) that smooth, support and slim the waistline for a perfect fit.
3. This one's a no-brainer: no woman should go without a sleek manicure. With the Winter Collection, the colour geniuses at essie did all the work for you: just pick your fave shades from the cool and cozy hues, perfect for the chilly months ahead.
4. Stila's festive Snow Angel colour palette is as cute (and yet just as practical) as it gets: a snowflake-shaped pan containing 12 flattering cheek colours and 18 versatile eye shadows that can be applied wet or dry. The best part? It comes with a deluxe Stay All Day Waterproof Volumizing Mascara, as well as a step-by-step artistry look book for inspiration and tips. Brilliant!
5. The holidays mean one thing: sparkle. Whether you're hanging out under the mistletoe, or gifting your sister with the perfect New Year's Eve outfit that you can inconspicuously borrow, RACHEL Rachel Roy's Lara Jumpsuit is as glam as it gets.
6. Stocking stuffers are always the hardest part of sartorial gift giving. What's something little, cute, and useful that just about any woman can't live without? Tweezerman's animal print slant tweezers. Done!
7. While we don't all have the perfect set of lashes, Ardell's Double Up Lashes Collection is our little (secret!) helper this season, with lashes that are natural, thick, and come in three different styles. We won't tell if you won't.
8. Mendocino's beaded Parker dress is one of those wardrobe staples that transition from party to party without losing its wow-factor. Need we say more?
What's on your holiday "give" list this year? Tweet us @natashankpr!