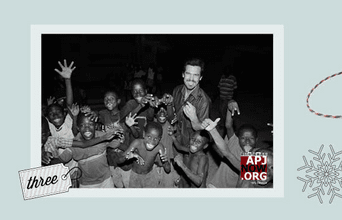 December 18, 2012, 8:08 pm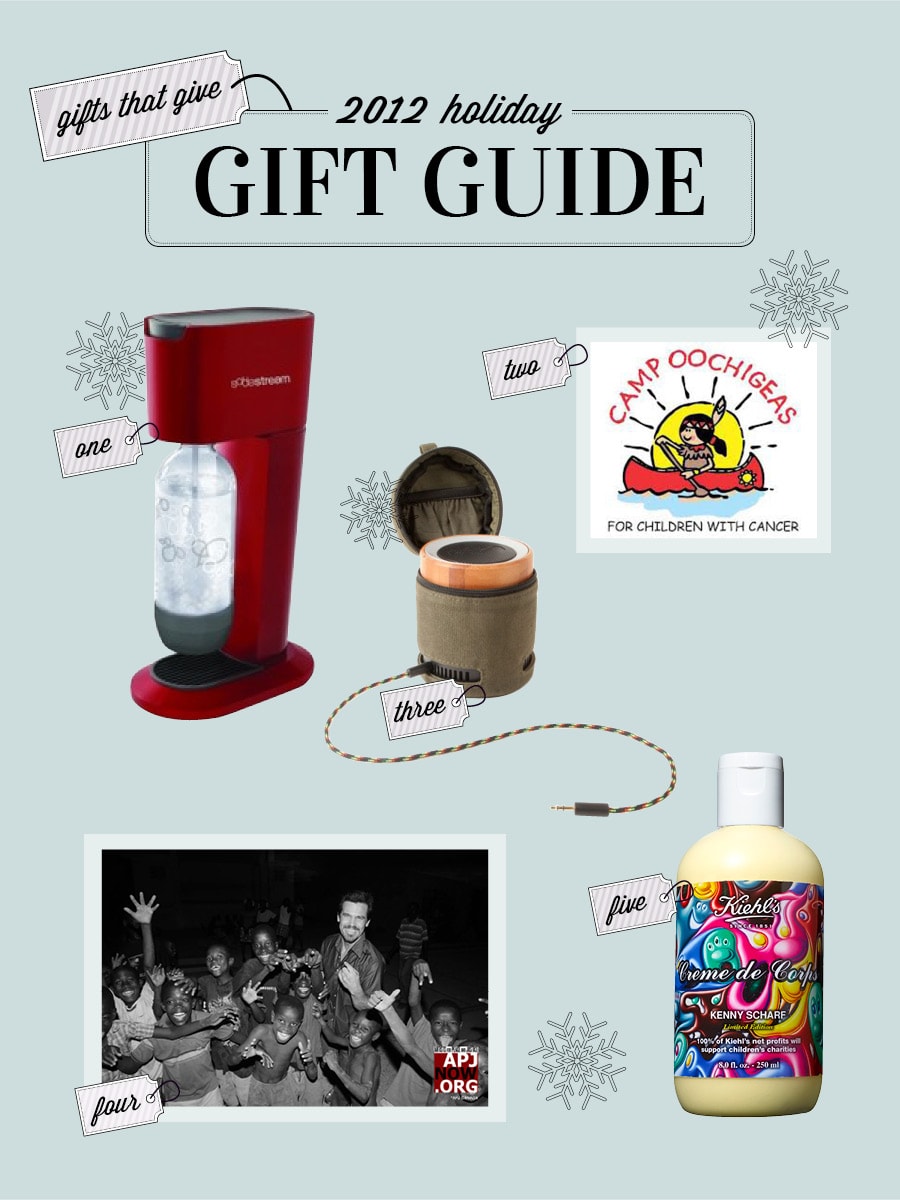 Here at NKPR we're firm believers that it's always better to give than to receive–so we can't think of a better gift than a charitable one. Here are our favourite holiday gifts that give back!

1. SHOP.CA SodaStream Genesis Starter Kit, Red
Perfect for: The Domestic Goddess
Because: As Canada's largest eCommerce retailer, SHOP.CA knows the importance of giving back. For every purchase over $50, SHOP.CA donates $1 to Me to We and Free the Children and has already helped build a school in Africa.
Where to Get It: SHOP.CA
2 and 4. Donations to Artists for Peace and Justice and Camp Oochigeas
Perfect for: Spreading The True Meaning of the Holidays
Because: Not everyone gets to enjoy the holidays in the way we're used to. No matter the size of the donation, every festive penny counts towards making a difference.
Camp Oochigeas, a camp for children with cancer, offers year-round programs for children affected by childhood cancer at the Ooch Downtown facility in Toronto, SickKids Hospital and the campsite in Muskoka. A donation of $125 will send a child with cancer to camp for half a day and $250 will cover a full day.
Artists for Peace & Justice supports the poorest areas of Haiti and provides education, hot meals, clean drinking water and regular medical treatments to children. Special for 2012, APJ invites you and 11 friends to experience the power of 12: 12 friends giving $12 per month for 12 months; this will send a child to school in Haiti, providing a full year scholarship, including tuition, uniforms, meals and access to medical care.
3. House of Marley Chant Portable Sound System
Perfect for: The Musician
Because: House of Marley's mission is to create high-quality products in a way that is ethical, environmentally friendly and timeless. By using eco-friendly, renewable and natural materials and packaging, Marley is committed to reducing its impact on the Earth. Additionally, Marley products support 1Love, the Marley family's charitable organization. A portable sound system that supports youth, the planet and peace? That's music to our ears!
Where to Get It: www.houseofmarley.ca or Futureshop
5. Kiehl's Kenny Scharf Creme de Corps
Perfect for: The beauty obsessed and conscious BFF
Because: Considered the most hydrating body moisturizer in the Kiehl's line, this super-enriched, nurturing body treatment is ideal for extremely dry skin. When you buy one, this high-profile collaboration with New York Pop artist Kenny Scharf will ensure that 100% of the proceeds from sales of this collection benefit local pediatric oncology camps.