December 21, 2012, 7:34 pm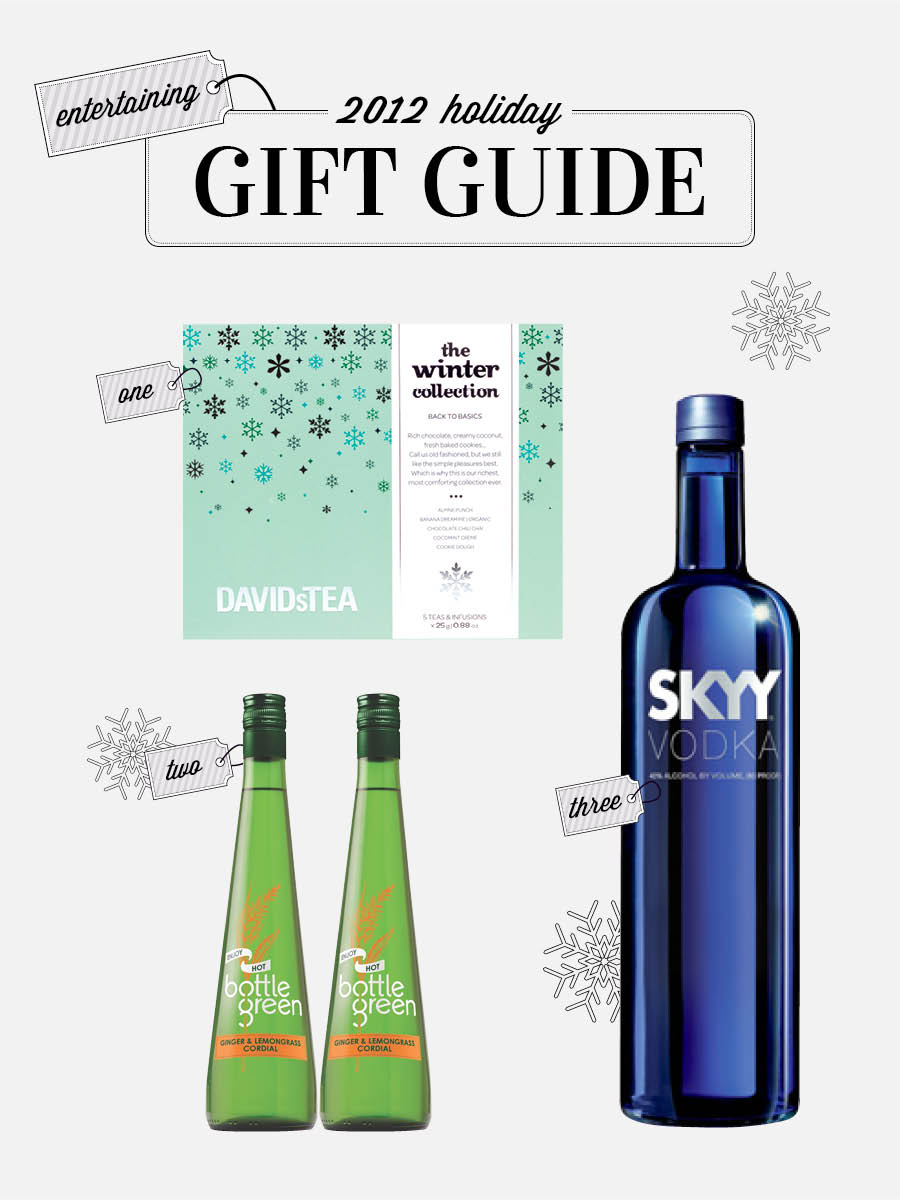 No Holiday season is complete without parties and events to fill your weekends and evenings. Whether you're hosting or attending, we suggest that you keep these essentials fully stocked all season long!
bottlegreen Ginger & Lemongrass 'Enjoy Hot' Cordial
Because: Warm up this winter with bottlegreen's range of 'Enjoy Hot' Cordials in Spiced Berry and Ginger & Lemongrass flavours. Simply add to hot water and enjoy!
DAVIDsTEA Winter Collection
Because: We know you want to warm up with a cup of dessert inspired tea like Cookie Dough or Banana Dream Pie. Or indulge in a little nostalgia with returning fan faves Chocolate Chili Chai and Alpine Punch. Or recover from your holiday feasting with a soothing cup of Cocomint cream.
SKYY Vodka Holiday Glogg
Because: This recipe is a holiday party essential; not only is it easy to make but it is a guaranteed party pleaser!
Ingredients:
12 oz. SKYY Vodka
1 bottle dry red wine
1.5 tbsp mulling spices
1 tsp fresh orange zest
2 tbsp sugar
2 tbsp blanched almonds
4 tbsp raisins
Instructions: Wrap mulling spices in cheesecloth. In a large saucepan combine wine, SKYY Vodka, orange zest, spices and sugar. Simmer on medium heat for 30 minutes.  Discard mulling spices. Add raisins and almonds into the bottom of each glass. Pour into glass and enjoy!