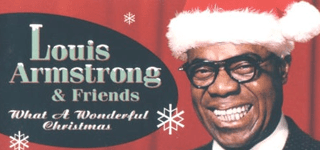 December 11, 2012, 6:48 pm
It's already December, and although we haven't yet braced ourselves for the freezing weather to come, we have already begun compiling our holiday playlists.  From pre-Bieber classics to—well, Bieber classics, we've got the NKPR office on perma-holiday mode. Check out our favourite holiday tunes, conveniently compiled on Rdio for easy listening. You can see a few of our guilty holiday pleasures below, or click here for the entire playlist.
Michelle: N'Sync "Merry Christmas, Happy Holidays"
"The music video has Gary Coleman in it, which is hilarious."
Rebecca: Mariah Carey "All I Want for Christmas is You"
"I'm Jewish, and it's one of the only Christmas songs I like."
Alice: Louis Armstrong "Cool Yule"
"It plays in the opening scene of Serendipity, which for some reason no one thinks is a holiday movie…"
Micah: The Raveonettes "The Christmas Song"
"The song is featured on the OC's Chrismukkah CD Mix 3, and who doesn't love The O.C.?"
Kaley: Justin Beiber "Mistletoe"
"A true Belieber at heart…no holiday playlist is complete without J.B."
Holly: Britney Spears "My Only Wish This Year"
"This used to be my favourite song growing up! I even dressed up and did a dance routine to it in front of the whole school."
Cherith: Sufjan Stevens "Hey Guys! It's Christmas Time!"
"I love Sufjan Stevens – and then he released a huge Christmas album when I was in high school, and it has my absolute favourite Christmas songs on it of all time!"
Got some great hits that we're missing? Tweet us your favourites @Natashankpr!