October 27, 2014, 10:22 pm
Oh Toronto Fashion Week…that glorious time of year when the city dives deep into the fashion world and comes out a little more polished and way more fab! As usual NKPR was wrapped up in fashion all week long, whether in the audience at Christopher Bates, backstage with Mikhael Kale or on the runway with Rudsak. Even though Toronto Fashion Week is over, we've still got the fashion fever!
We've rounded up some of our top looks from our favourite designers that rocked the runway last week at David Pecault Square…
Christopher Bates
Contemporary menswear designer, Christopher Bates, showcased his Spring/Summer 2015 collection on the runway at the Fashion Week last Wednesday. Pulling inspiration from The English Patient, the collection featured whites, khakis and sand hues reminiscent of the desert landscapes seen in the film. The collection is bright yet sophisticated and edgy, capturing a safari-resort vibe that will no doubt have people planning their next retreat down south.
Rudsak
Rudsak unveiled it's Spring/Summer 2015 Collection, the new era of cool, last week at Toronto Fashion Week. Entering it's 21st year, Rudsak paired the brand's notorious rocker leather pieces with sport chic-inspired street-wear, creating an innovative and edgy look, perfectly embodying all that is cool. The collection, comprised primarily of Rudsak's traditional black pieces, featured accents of oranges, reds and whites that, along with the athletic accessories, perfectly brought the collection together.
Mikhael Kale
As one of the most highly-anticipated shows at Toronto Fashion Week, Mikhael Kale's Spring/Summer 2015 Collection was nothing short of amazing. The unique, dynamic collection featured pieces with provocative cutouts, hand-dyed organza, crystal beading and clear latex showcasing Kale's unique ability to highlight the female form. Kale's inventive and inspiring designs wrapped up Fashion Week on the ultimate high note and we can't wait to see what he comes up with next!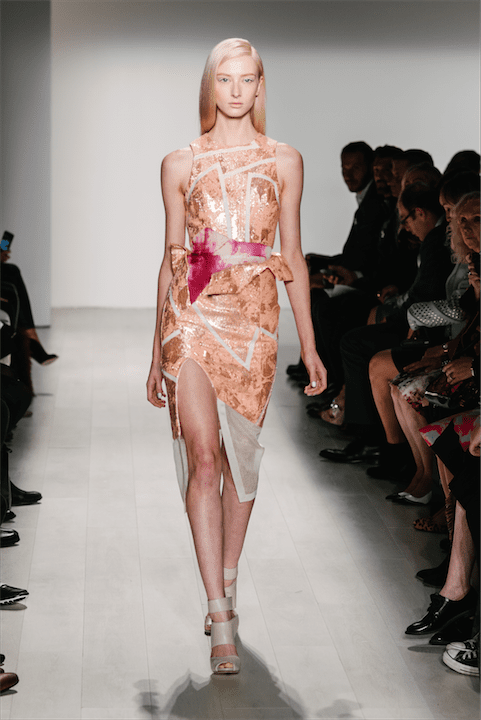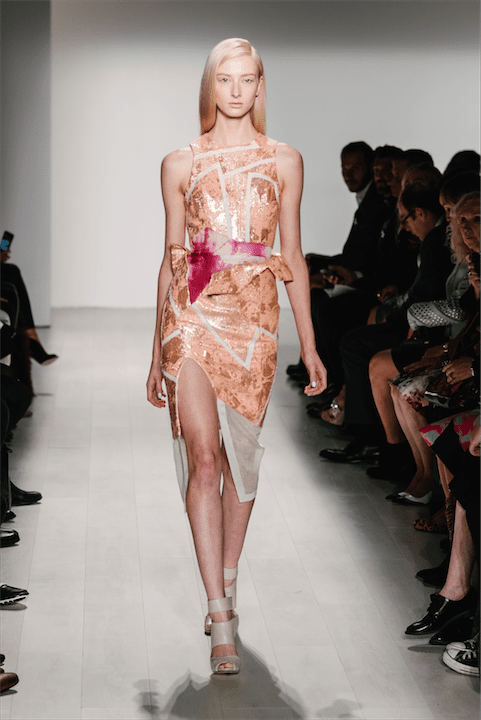 What was your favourite runway show from Toronto Fashion Week? Tweet us your thoughts at @natashakpr!