The latest office chatter? We sat down with  Andre our Digital Media Specialist (and token male!) to chat about his experience working at NKPR, as well as some of our favourite topics of conversation (sports and food, anyone?)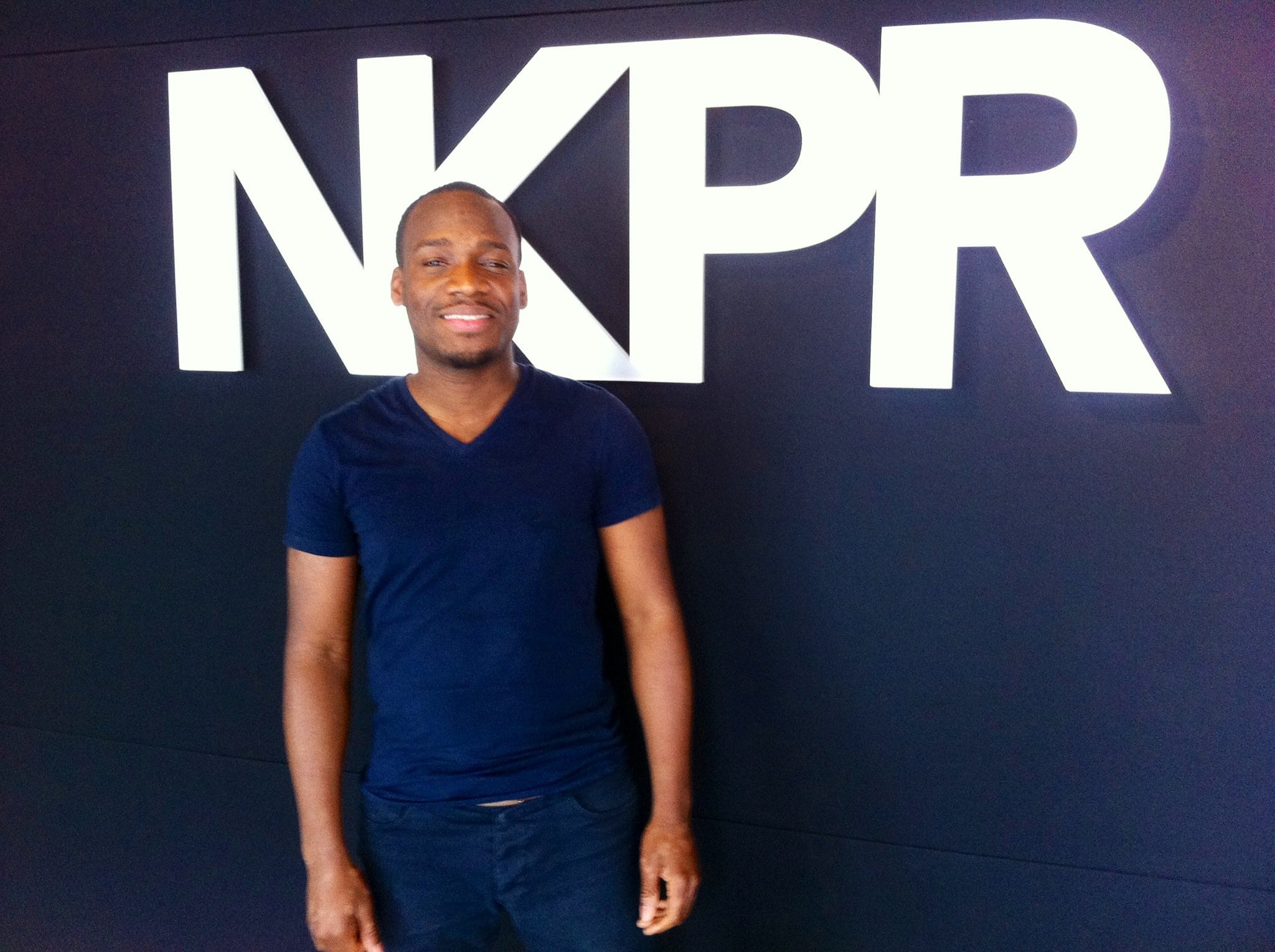 What's it like being the only man in the NKPR office?
Everyone in the office make me feel like a hero! I learned so much from the team here, I'm always excited to collaborate and come up with the new creative solutions.
What's your favourite lunch spot in the area?
The Corn Beef House!
Describe your role at NKPR.
My official title is Digital Media Specialist; I develop interactive web solutions for our brands. I'm also responsible for NKPR's IT infrastructure so the team can focus on crucial decision making for their clients.
You're alone on an island and can only bring 3 items. What would you bring?
My new book "Manage Your Day-to-Day" from the 99U, iPhone + Evernote App, and a boat
Coffee or tea?
Coffee – Single Americano
What's your favourite memory of working at NKPR?
The day I set up award-winning filmmaker Paul Haggis on Twitter. He had more than one thousand followers within a few hours.
What new technology are you most excited about?
There are couple, but probably Google Glass. Just like with every new technology, it will take us time to adapt to it.
What is your favourite book?
Got a few:
Cradle to Cradle by William McDonough – A remarkable book rethinking the way we make things.
Making Ideas Happen – Scott Belsky
Manage Your Day-To-Day: Forwarded by Scott Belsky
Favourite quote?
Genius is 1% inspiration and 99% perspiration
The best thing about working at NKPR is…
How ideas come to fruition after a creative brainstorm by the team.
Pinterest or Instagram?
Intergram. Pinterest where I curate the shoes I want to own and a few DIY I want to try. Instagram is where I pretend to be a photographer.
Favourite comfort food?
Chicken and Waffles from Stockyards!
Favourite music artist?
Right now – Childish Gambino
Favourite sport?
Andre's desk essentials