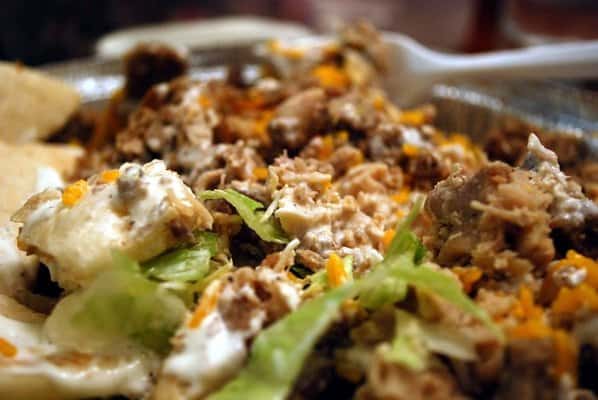 January 18, 2012, 6:31 pm
My staff tends to travel to New York a lot! Whether for business or a weekend getaway, one of our favourite things to do in the city (or anywhere really) is eat! New York has some of the best food in the world and asking everyone to choose their favourite restaurant and meal was no easy task! In fact, I still refuse to pick just one! (Right now I LOVE Lure and Peasent!)
From food trucks to local eateries and world-class institutions, check out my staff's New York City restaurant recommendations!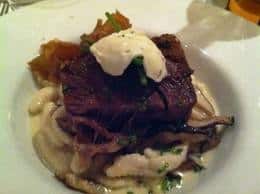 Aimee's Pick – Handmade Cavatelli & Braised Short Ribs at David Burke Townhouse
"You can't beat fall-off-the-bone meat and truffle mousse!"
Sarah's Pick – Steak Tartare at Balthazar
"The perfect lunch on a day of shopping in Soho."
Erica's Pick – Lamb & Chicken Combo at 53rd and 6th Halal Cart
"Out of all the celebrity restaurants and fine New York food I've tasted, nothing compares to this little tin of heaven. I can't explain why it's so delicious but I will tell you I've waited in line for 2 hours in the middle of winter just to eat here. That's commitment!" 
Bunmi's Pick – Griddle Special at Bubby's (Tribeca)
"I LOVED the GRIDDLE SPECIAL: Two sour cream or sourdough pancakes, two eggs any style, housemade sausage, house-cured heritage bacon or scrapple. I had this with a side of grits and cheese! Just sensational!! What breakfast should be!"
Justin's Pick – Mexican-style Corn on the Cob at Cafe Habana 
"Inspired by a storied Mexico City lunch joint where legend has it, Che and Fidel plotted the Cuban revolution, this place has the best "mexican-style" corn you will ever eat in your entire life. Not to mention the rest of the menu, which might be the best Cuban you can get in NYC!!"
Rebecca's Pick – Fried Chicken and Waffles at David Burke Kitchen
"I went with a group who shared a variety of jars and starters. For my main, I ordered the buttermilk fried chicken and waffles which is my #1 guiltiest pleasure and had the peanut butter chocolate cake for dessert."
Kaley's Pick – The Grand Opulence Sundae at Serendipity 
"The 23K edible gold leaf really sells it for me…rent well spent :)" We think she's joking…. right?
What's your favourite meal in New York City? Tell us in the comments, or tweet us @natashankpr!