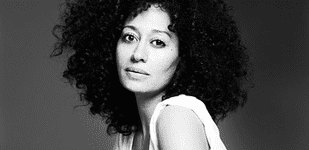 With the Goody media preview in our office this past Tuesday and Wednesday, we've had great hair on our minds all week! So, for today's Fun Friday blog post, we're talking hair! But not just any hair — the hairstyles we wish we had the guts/hair type to pull off! Here's what we would do, if our hair dreams came true…
Brittany: Dreadlocks. There is literally zero up-keep.
Emily: A sleek blonde bob. But my hair is way too frizzy and brown.
Lauren: I wish I could rock Willow Smith's do…
Thary: An afro. Because I'm a whole lotta woman. 🙂
André: Will i am's cut. It's always fresh.
Heather: Okay, it's not a "style" per se, but I've always wondered if blondes have more fun.
Kristin: Voluminous curls. Unfortunately, my hair has neither curl nor volume.
Jenna: The pixie cut! Or really long, wavy Victoria Secret model hair.
Nicole: A Cleopatra bob with bangs, sans wig.
Bunmi: I can rock any. That's the beauty of extensions!! I whip my hair!!
What's your dream hair? Tweet me @natashankpr
XO Natasha