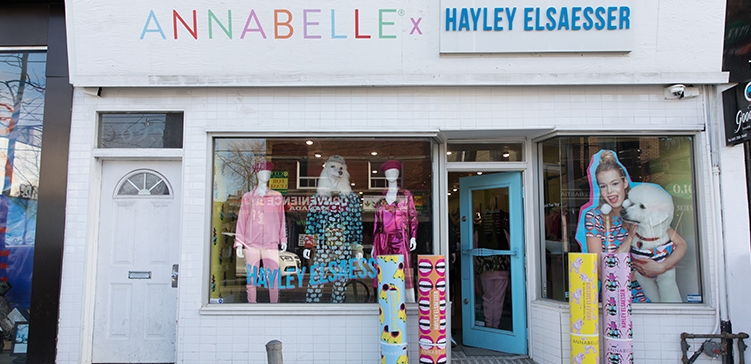 An Outrageous Event
with Annabelle and Hayley Elsaesser
We're throwing it back to last week's bright and bold pre-launch event for the new Outrageous Collection! A collaboration between Canadian Beauty Company, Annabelle Cosmetics, and Toronto-designer, Hayley Elsaesser, the Outrageous Collection is a limited-edition selection of 10 vivid lipsticks which launched officially this past Monday! If you know Hayley, you'll expect striking colours and prints that POP- and that's what you get! This was one of the most visually pleasing events to boot, with every corner offering something fun to do, wild clothes to try on, or beautiful artwork to view.

The lipsticks each feature packaging and shades designed and hand-selected by Hayley herself, as well as a non-animal tested, fragrance and Paraben-free formula enriched with hydrating ingredients! A fun note- the sheer, frosty, and gold-flecked Going Bananas shade (an online exclusive) can be used as a transformative colour when layered on top of others, or even as a highlighter! The 10 shades are $10.95 each and are now available online, with limited shades in-stores.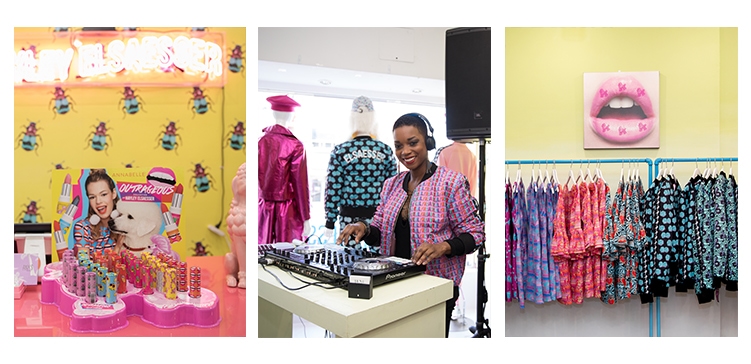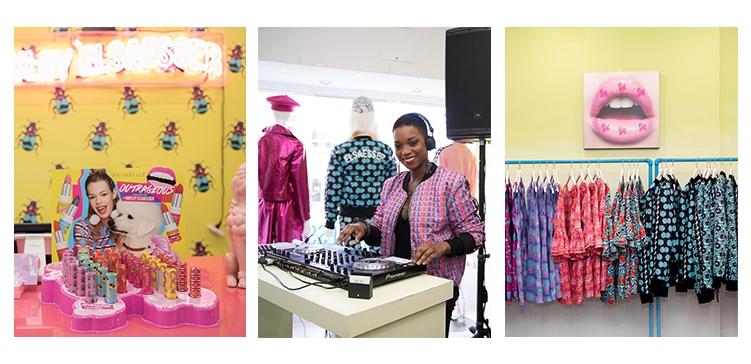 Hosted in her boutique shop on Queen Street West, the event showcased Hayley's signature pieces, which guests could shop as they previewed the collection and enjoyed some killer music. (The DJ was seriously on point with her music selection perfectly suiting the bright and bold atmosphere). The space also featured beautiful prints created by photographer Nastia Cloutier-Ignatiev (@nastia.jpg), featuring some of the Outrageous lipsticks!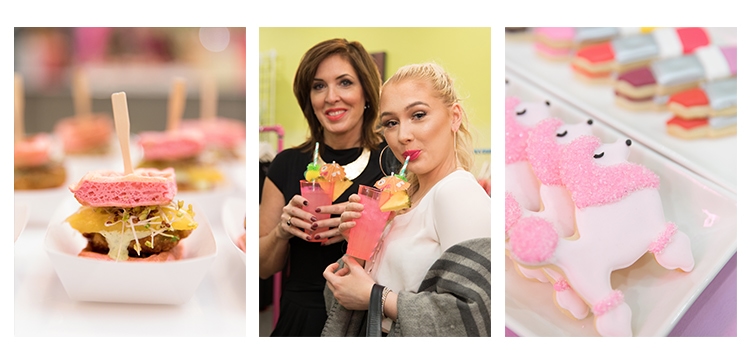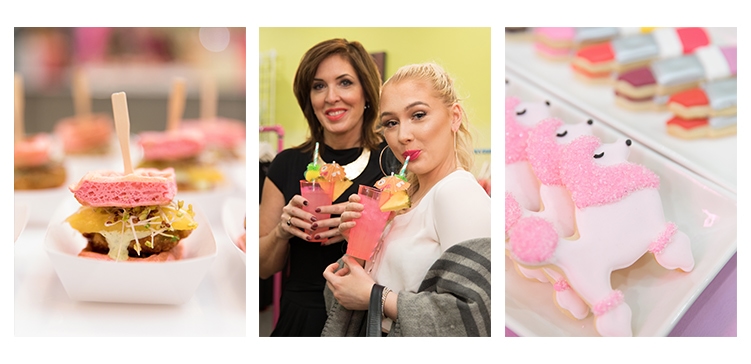 Of course, guests were invited to not only get a taste of the collection, but of some delicious treats with specially made cocktails, cookies, cotton candy, and even adorable pink waffle-burgers!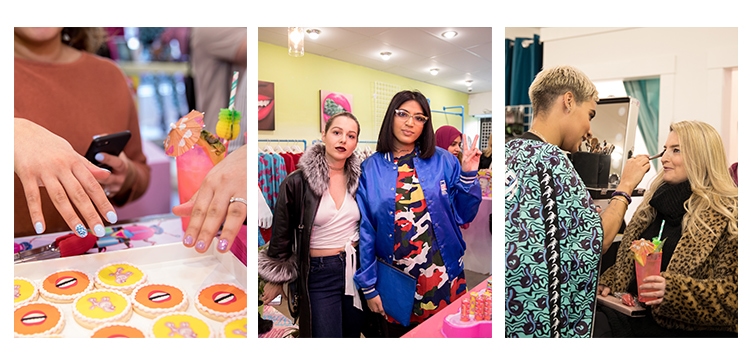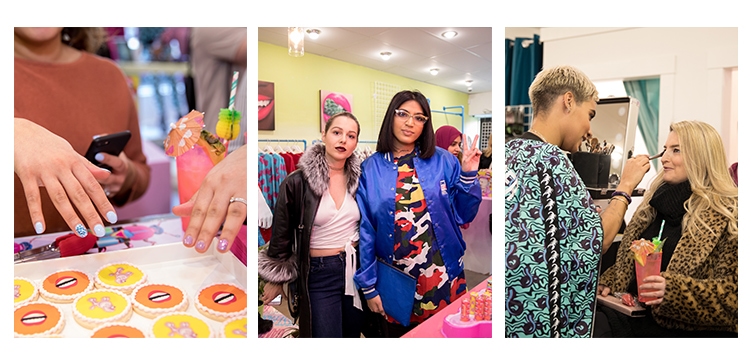 Between snacks, guests were treated to fresh manicures with an added POP from Hayley Elsaesser nail wraps, as well as makeovers (with Annabelle products of course)!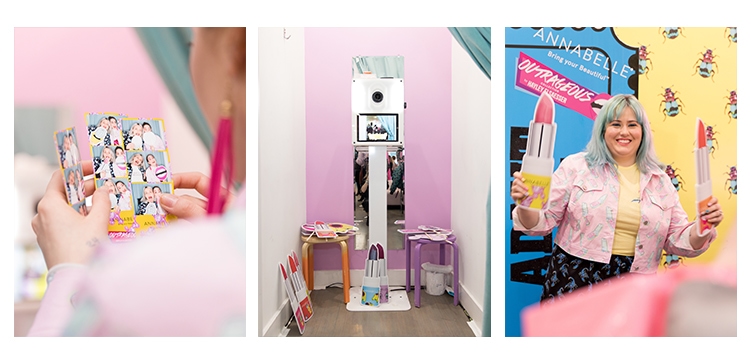 No event is complete without a photo booth! Placed in one of the change rooms, Guests were coming in and out for snaps with friends throughout the evening. There were gigantic cut-outs of lipsticks, making for silly and fun memories- even Hayley couldn't resist getting a few photos!
Overall the event was a hit and a perfect way to celebrate the launch of such a ___ range of lipsticks. Make sure you check out the products and place an order before they're gone! Tweet me (@natashankpr) with the name of your favourite shade (or even what YOU would name your own collection)! 🙂