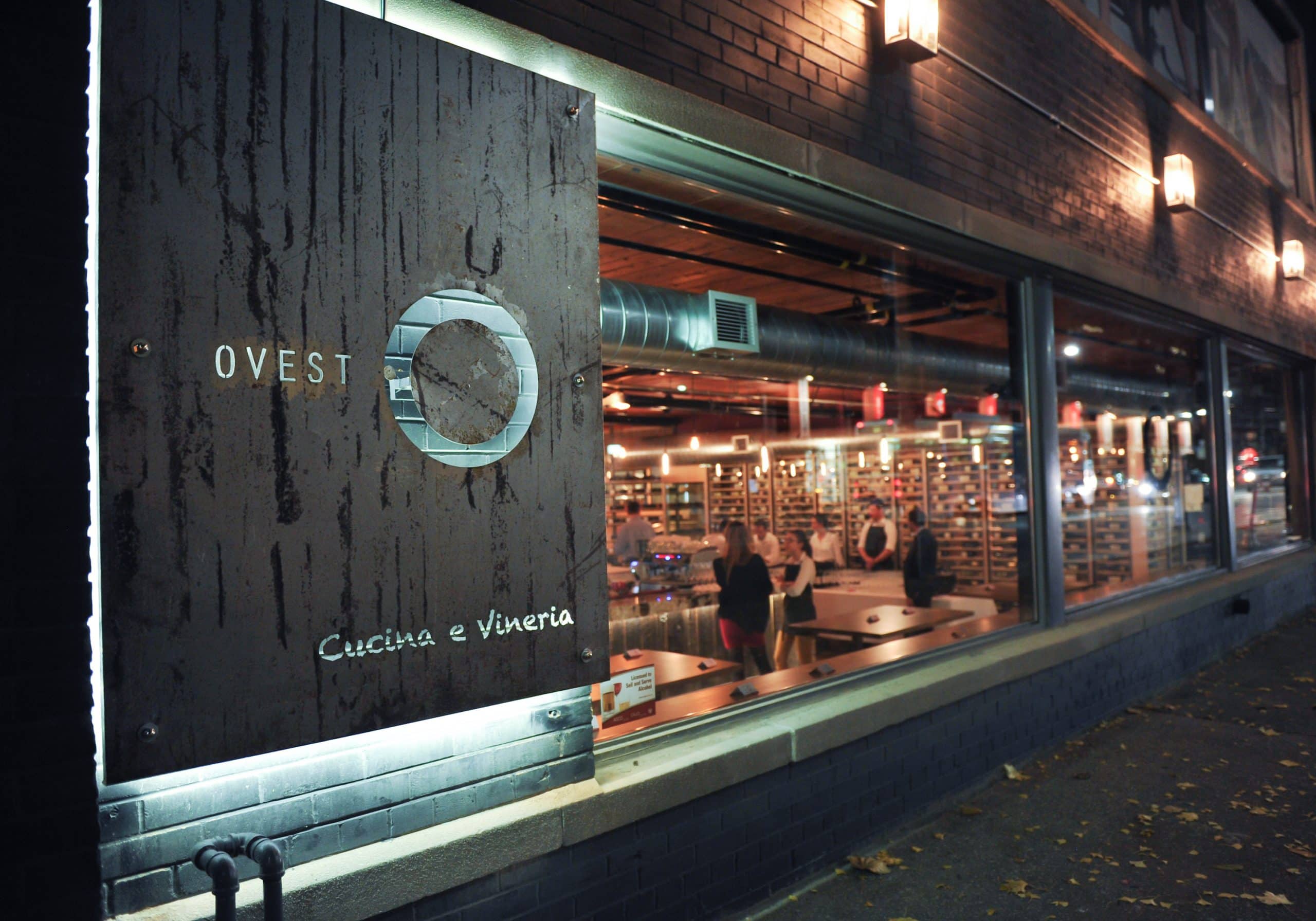 November 18, 2014, 4:12 pm
Last week we celebrated the grand opening of Ovest Cucina e Vineria; Toronto's cantina-inspired Italian kitchen and wine bar.  Located at 788 King St W, Ovest is a brand new concept in Italian dining and entertaining.
With an innovative space, Ovest offers an in-house pizza oven, local salumeria, and walk-in vineria. Their menu is updated seasonally and features a combination of fresh regional Canadian and authentic Italian offerings including produce, meat, and cheese, with a special focus on seafood.
Leading the kitchen is Chef Luca Stracquadanio (previously of La Bettola di Terroni and Terroni) who brings his unique Italian traditions mixed with French techniques creating dishes with unparalleled flavour and spectacular presentation.
Whether you want to grab a quick bite at the bar with a paired glass of wine or signature cocktail, or enjoy a relaxed sit-down dining experience, Ovest has it all – and let us tell you, it's delicious!!
Find Ovest on Twitter, Instagram & Facebook!
See below for an inside look at the opening of Ovest Cucina e Vineria…
The Space
The Food
The People
Have you eaten at Ovest yet? Share your thoughts with us at @natashankpr!