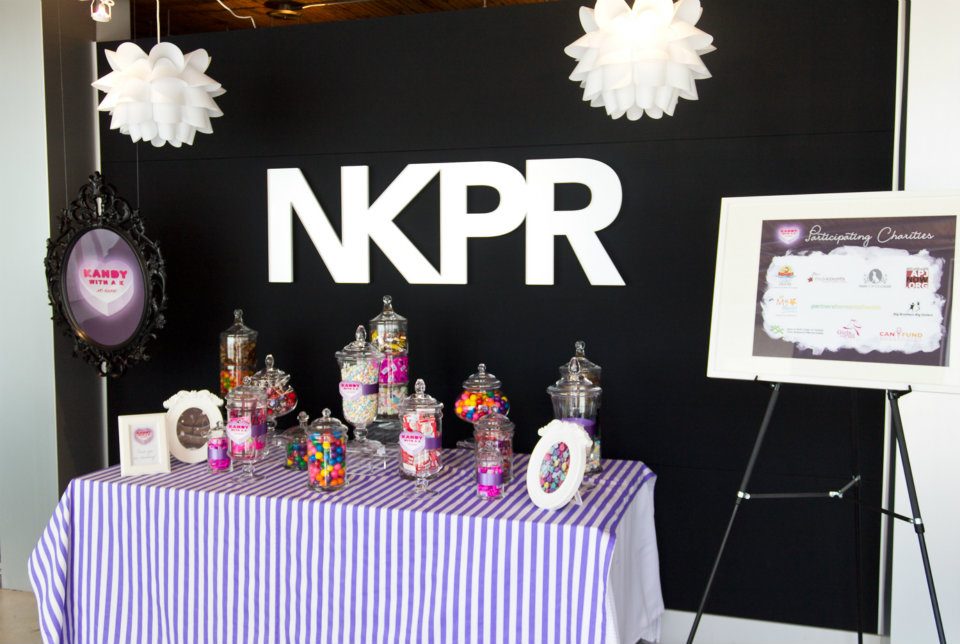 Marking our tenth year, we are launching Kandy with a K, a cause-driven candy store that allows us to give back in a fun and 'sweet' way! Kandy with a K offers an assortment of nostalgic and retro candies, benefitting 10 Canadian charities that are close to NKPR's heart! Visit kandywithak.com to purchase an assortment of "kandy" in the amounts of $25, $50 and $75 with all profits benefiting the charities.
In celebration of NKPR's 10th anniversary and the launch of "Kandy with a K", we are  putting an NKPR twist on the classic teen magazine personality quiz!
So take out your pen and paper and find out which "Kandy with a K" sweet best represents you!
1)   You're getting dressed for a night on the town! You choose: 
a)    The classic LBD
b)   A funky hat, bright colured jeans and a tee. Not to mention 10 layered necklaces and bangles
c)    A statement-making dress paired with 6-inch heels
d)   A bright summer sundress and ballet flats
2) If you worked at NKPR, your position would be:
a) President: You are a natural-born leader and excel at managing a team
b) Social Media Coordinator: Social media savvy with a talent for writing and out-of-the-box thinking
c) Creative: An NKPR double threat: skilled at writing and graphic design
d) Account Executive: You are outgoing, personable and excel at strategic thinking
3) When giving back, you are drawn to causes that: 
a) Focus on national and international issues like Artists for Peace and Justice and Partners for Mental Health
b) Benefit children like Camp Oochigeas, Big Brothers Big Sisters, Boys & Girls Club of Canada and MusiCounts
c) Promote physical activity and wellness like Can Fund, Girls on the Run and At My Best
d) Promote animal rights like Paws for the Cause
4) It's your birthday, you celebrate by:
a) Going out for drinks with a few close friends
b) Going to a funky new restaurant
c) Throwing a huge bash at your apartment for 50 of your best friends
d) Watching a movie on the couch with your significant other
5) If you worked at NKPR, you would  want to work on this brand category: 
a) Charities & Causes
b) Food & Drink
c) Fashion
d) Cosmetics
Mostly A's – Black Licorice
Just like black licorice, you are classic and sophisticated!
Mostly B's – Pop Rocks
Just like Pop Rocks, you are likable and quirky!
Mostly C's – Gumballs
Just like a brightly covered gumball, you are outgoing and confident!
Mostly D's – Hershey's Chocolate
Just like chocolate, you are romantic and sweet.
Now we know that personality quizzes aren't always the most accurate representation of your traits… but we do appreciate your generousity and support! Please visit kandywithak.com for a sweet way to give back!  The Kandy with a K bar will also be set up in the NKPR office so come visit us at 312 Adelaide St. W. to pick up your candy in person!
What type of "Kandy with a K" are you? Tweet us @natashankpr!