On June 17th, NKPR was pleased to support 'ROCK & ROLL FOREVER', a collaborative art exhibition by NKPR's Creative Director and Rolling Stone Contributor, Eric Hendrikx, and Toronto-based contemporary painter, Peter Triantos.  Held at the Peter Triantos Art Gallery on 21 Avenue Road in Yorkville from June 17—29th, 2022, the exhibit featured Eric's signed, limited edition black and white photographs of iconic rock stars—Slash, Ben Harper, Fergie, Foo Fighters and more – along with a unique collaboration of original mixed media artworks by both Hendrikx and Triantos. 
The exhibit is focused on Hendrikx' photography taken over the past decade while writing for Rolling Stone and REVOLVER.  "Rock & Roll has always been there for me, especially throughout my formative years when I was most vulnerable. And men's mental health has always carried a stigma preventing many men from being able to openly share their struggle and find the help that they need.  Anything that I can do to contribute to those efforts is a big priority for me," says Hendrikx.  Proceeds from all sales will benefit men's mental health and suicide prevention through Movember and The Unison Fund.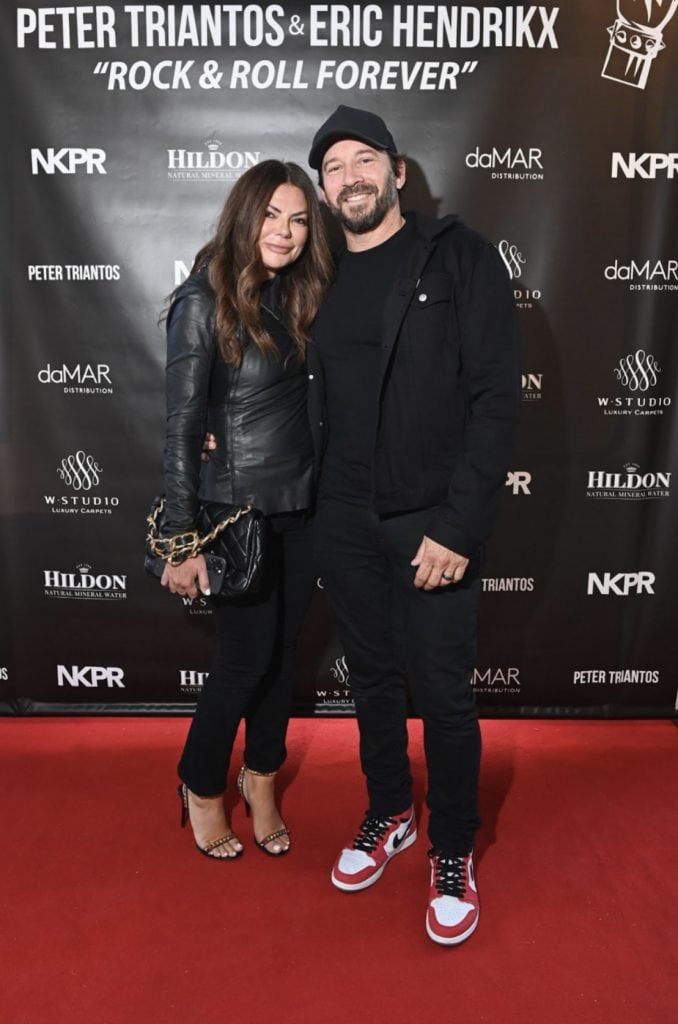 Abstract painter, Peter Triantos, has become a staple of Toronto's art scene, known for his visually striking and colourful paintings.  "Eric's rock and roll photography is powerful and filled with energy—each image represents and tells a story. So, I focused on honouring his photography," says Triantos. "For our mixed media collaborations, we opened the vault, and I was able to bring colour and brushstrokes to these beautiful images."
By popular demand, ROCK & ROLL FOREVER was extended several weeks and was a huge success—Eric's first large gallery exhibit and a sold-out show that came with an important philanthropic message.