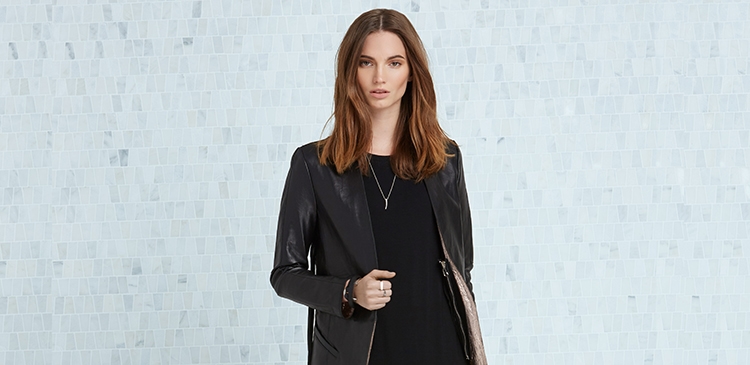 Rudsak introduces their brand-new take on the classic leather jacket! Created in collaboration with Emily Haines of Metric, the limited edition Signature Leather Jacket originally debuted on the runway at Rudsak's Spring Summer 2016 collection during Toronto Fashion Week.
Only 70 of this covetable limited edition leather jacket were produced! And the best part? Each jacket comes with a secret, detachable clutch, perfect for carrying all of your essentials… so fun!
Watch the behind-the-scenes video below featuring Emily Haines and Rudsak's founder Evik Asatoorian for an inside peek at the making of this incredible collaboration!!


You can officially shop the Emily Haines Signature Leather Jacket online at rudsak.com later this week and in-stores March 14th!