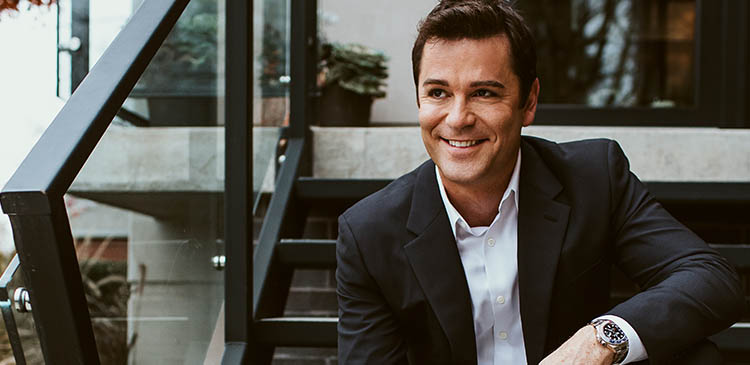 December 28, 2016, 9:00 am
With over 60 credits to his name, Yannick Bisson is well-known to audiences in 110 countries around the world as Detective William Murdoch on the global hit series Murdoch Mysteries. The show, which regularly draws 1.4 million viewers, is now in its 10th season. A Montreal native who lives in Toronto, Yannick is married to actress, author and producer Shantelle Bisson and has three daughters. He is an avid mountain biker, car enthusiast, art lover, and philanthropist.
You've been the lead on hit CBC show, Murdoch Mysteries, for 10 years now. What keeps you motivated in that role? How has the role impacted who you are as an actor?
Ten years in…I have to laugh because I've been asked this question a lot lately. The thing that got me hooked in the beginning was the stories – that's what gets me every year, every week for that matter. The writers never seem to run out of great stuff and always seem to find new challenges for me to sink my teeth into.
Where can we expect to see you in 2017?
2017 is shaping up to be a very busy year! I thought I might get a bit of a break but no such luck. Before the holidays I'll be heading into the sound studio to record several new songs and voice the new season of CBC's The Adventures Of Napkin Man. It won a Canadian Screen Award for "best kid's program" last year and I also won as the host.
In January, I'll be off to my home in LA and very soon after will film my third installment of The Aurora Teagarden Mysteries for Hallmark. February will see me back in Toronto for the live action portion of The Adventures of Napkin Man and then in March/April a fourth Aurora Teagarden.
What do you feel is changing most about the industry you work in?
The entertainment industry has been undergoing many changes on multiple levels but at the end of the day, people just want content…they don't care how it ends up on their device. IPs are as strong as ever (just look at Star Wars or Batman). The only downside is the potential loss or dilution of our Canadian voice and identity in all this.
Who has had the biggest influence on your career?
My close friend Rick Springfield (yeah, that one) has been my biggest mentor and sounding board for over 20 years. You name it; he's lived through it. He has also always had an unwavering belief in my ability and my success, especially during the times that I did not. My wife, Shantelle, has also been my biggest fan, champion, butt kicker and instinct for 28 years. I'd have very little you could call success without her.
Ten years ago, if someone told you that you would be where/who you are now, would you have believed him or her?
 If someone had told me ten years ago that Murdoch would be what it is today I wouldn't have believed him or her. In fact, I hardly believe it now. I've always worked like it 'should' and have always fought to believe in my abilities, but this is really a great success for our entire team and the Canadian TV sector.
What are you looking forward to right now?
My current projects are really great but like any performer, I would be lying if I didn't admit that I always have my eye on the horizon…always looking for the next challenge and way to stretch myself.  When I choose a role or brand charity to get behind, I give it my all.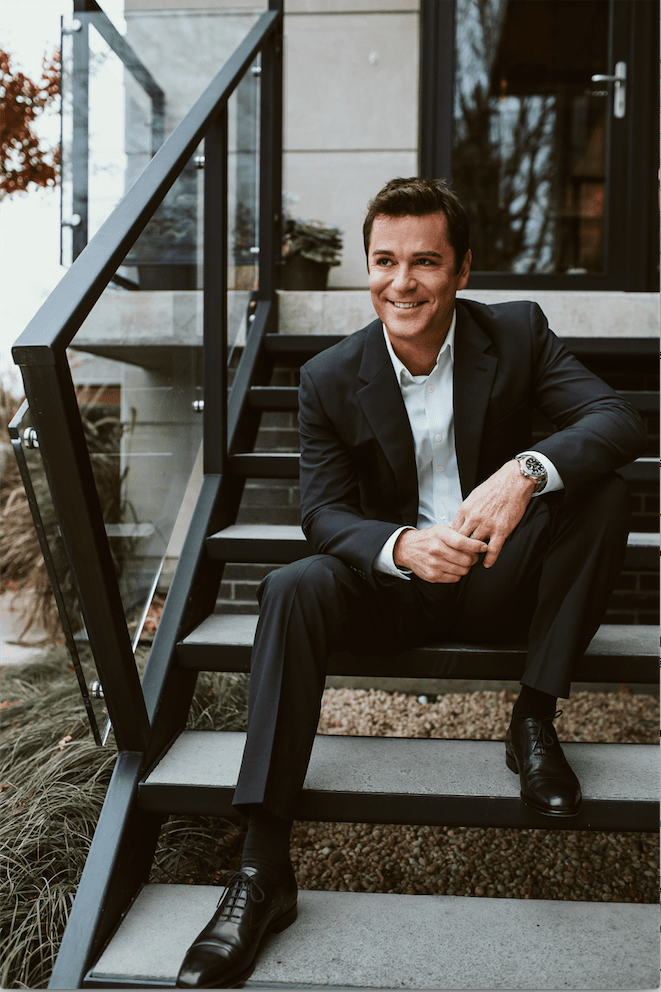 Which actor / director / producer – dead or alive – would you love to collaborate with? 
I've met and worked with some pretty prolific people in my career and it's been a wild ride. If there was one director though that I'd would've liked to work with, it would have been Stanley Kubrick.
For more information on Yannick or to connect on partnership opportunities, please reach out to Bunmi Adeoye: bunmi@nkpr.net