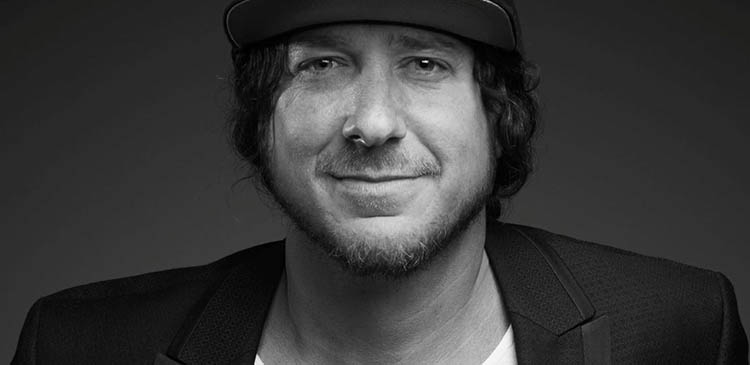 November 4, 2016, 7:11 pm
Between running his own business, hosting his own radio show, being a father and a husband, our #NKArtist Todd Shapiro is one busy guy. We had the chance to sit down with him and do a quick Q&A about what he's been working on, what he's most passionate about in his industry, and more!
1. What projects are you currently working on?
The Todd Shapiro Show is an evolving program with numerous daily guests (mostly the world's top comedians) so we are always prepping each SiriusXM show to make it different or better or more hilarious than the last one. As well, I am a co-founder of a media agency that places social media stars/top influencers with brands to create amazing, original integrated content pieces. Finally, I am the VP of Content Development and Programming on UrShow.TV – an online website featuring talent such as Gary Busey, Michael Rapaport, Lindsey Pelas, Rampage Jackson, and me!
Being an entrepreneur means you truly wear all hats – which is something I also do – sell hats!
2. What do you feel is changing most about the industry you work in?
The advancement of digital entertainment VS traditional media. I joke that if you have 4,500 friends on Facebook or Instagram – you're a Canadian celeb. Not only can you monetize it through brand sponsorships, but you feel the pressure to put out "compelling" and "engaging" posts to entertain your audience and to keep them coming back. Truly, it's not too dissimilar from those who choose entertainment as a profession.
3. What has been your favourite work collaboration OR who have you most loved collaborating with on a work project?
My dream came true when I brought The Todd Shapiro Show (SiriusXM) on the road to L.A. last winter. We broadcasted live from the Legendary Laugh Factory, Isaiah Mustafa's House, Adam Carolla Studios, and Russell Peters' Home. Working with so many talented comedians, legends of the industry and simply HILARIOUS creative types was phenomenal.
4. You have an adorable one-year-old son Sawyer. What's been your biggest accomplishment and biggest challenge in the first year as a dad?
To be honest, the biggest accomplishment was successfully ordering UBER BLACK to take us to the hospital when my wife was in labour (I was so nervous!).
My wife works extraordinarily hard too and we have a few rules: "no complaining" and "one night a week we most definitely find time to… watch a movie in peace!"
Since the day Sawyer was born on August 3, 2015, life has been a breeze – the challenges go away quite quickly when you glance over at your child and realize how blessed you are. At first I thought the work/life balance was going to be difficult, but I always tell people: "As long as you just get 'used' to being tired, then all of it is easy!"
And come to think of it…my biggest challenge may be worrying about the future too much, as I never want this feeling of family love to go away.
5. Ten years ago, if someone told you that you would be where you are now, would you have believed them?
Yes, I would have. I have found that whenever I have truly put my mind to something, and waited patiently for it to come – it can happen, and I always knew I wanted to be a husband and a father.
With work, I knew that (especially in my biz) there's a hierarchy that must happen to live your dreams.  I started off as a silly intern and worked my way through the ranks to get to where I am.  My industry is fickle – my job could end tomorrow. So as much as I stress on putting out great daily content and working hard, I recognize how awesome it is to have a show that is available to North America on SirusXM, and to the world on iTUNES, and that I then own that content.
6. What are you looking forward to right now?
My family life first. Everyday is an amazing, beautiful, perfect little adventure.  I work hard / play hard to have amazing shows – but right now, I simply can't wait to get home everyday from work and to see my family first thing every morning.
7. If you could have any guest, dead or alive, on your radio show, who would it be?
1) Drake – I am so impressed with the empire he has created and by all accounts – how hard he works to get there. I'm also super impressed and super proud how he took such pride in truly putting TO on the map. He didn't shy away from his roots and much like Jay-Z owns New York, Drake owns TO. (uh, The Six!)
2) Howard Stern – While I haven't listened to too much of Stern (because I worked morning radio for 14 years), I'm so impressed not only with him being the "King of All Media" but how he managed to truly do it HIS WAY. It's an amazing story that should be studied by every entertainer in the biz. Through humour, hard work, dedication and intelligence – Howard Stern no doubt has made a huge positive difference.
Oh wait, one more – George Clooney. Why? Uh, he's George Clooney! #ManCrush!
Don't forget to follow Todd on social, @iamtoddytickles @toddshapiroshow