Last week a few of the NKPR team jetted to NYC to join NBA athletes and custom menswear e-tailer Indochino for the ultimate sports and style showdown: a Showdown in Chinatown to be precise.
Seven-Time NBA All-Star Steve Nash wearing the Indochino Showdown in Chinatown Suit (left). Newcastle United footballer Demba Ba accessories his Indochino suit (right).
NBA athletes including Tony Parker, Marcin Gortat, Brandon Jennings and Steve Nash were suited up by Indochino for the 4th annual charity soccer match. The event benefits under-served children with medical support, education and personal development through the Steve Nash Foundation. But before the athletes hit the field, they connected one-on-one over ties and tape measures.
Three-time NBA Champion Tony Parker of the San Antonio Spurs checks himself out in the The Giallo Three-Piece Plaid Suit (left); ESPN columnist LZ Ganderson tweeted "thanks guys, you got urself a new fan/client" (right).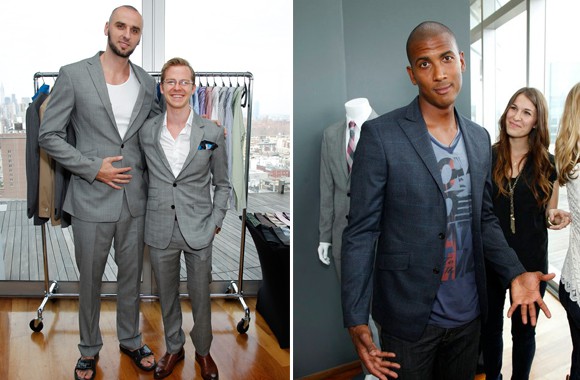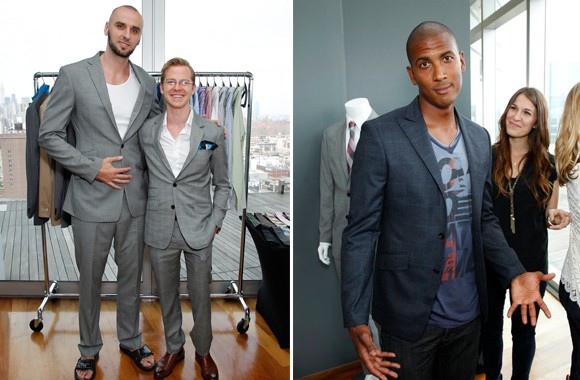 6'11" NBA Player Marcin Gortat and Indochino CEO Kyle Vucko (left); NBA Star and Utah Jazz Shooting Guard Raja Bell proves the Indochino Diplomat Suit loses none of its style when paired with a casual look.
Aimed at sophisticated, stylish guys, event sponsor Indochino is the world's first online provider of made-to-measure suits. Bloomberg Businessweek dubbed Indochino a start-up to watch.
And if there's one thing the ladies on the NKPR team would watch a lot more of, it's basketball – but only if the players are wearing stylish Indochino suits!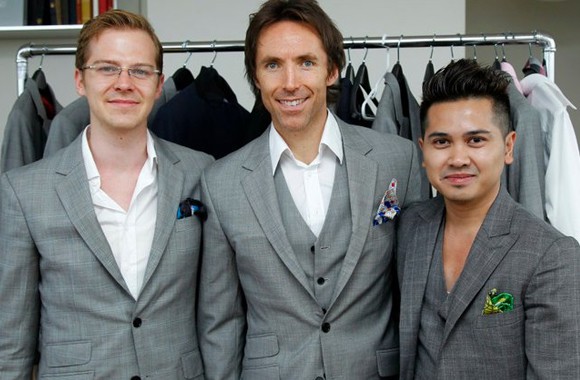 Indochino CEO Kyle Vucko, Two-Time NBA MVP Steve Nash, Indochino Creative Director Heikal Gani