November 21, 2016, 8:59 pm
NK Artist, Sophie Elgort has partnered with American-based MZ Wallace to design an exclusive camera bag for a cause!
As seen in Vogue, the inspiration for the design came from her own search for the perfect bag to protect her camera, while staying on trend during evening events.
Sophie will be donating 100% of proceeds from the collaboration to 'Through Our Lens', her NYC based non-profit organization that uses photography and mentorship to help high-school-aged young girls explore careers in the fashion industry. 
Above: Arthur Elgort carrying the MZ Wallace Elgort bag, photographed by Sophie Elgort; Sophie Elgort carrying the MZ Wallace Sophie bag, photographed by Arthur Elgort VIA Vogue.com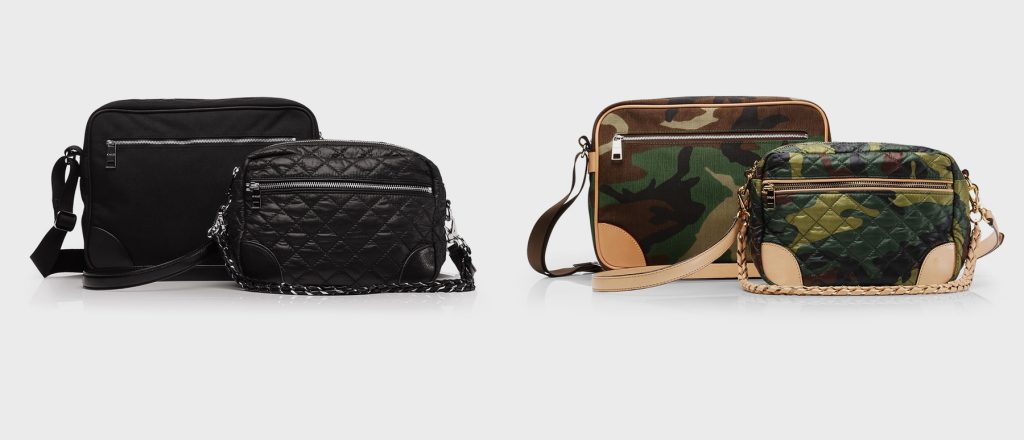 From Left to Right : Black Cordura, Black Crosby, Camo Cordura, Camo Crosby
Through Our Lens, Inc (TOL) empowers high-school-aged girls to use photography not only to build self-esteem and nurture creativity, but also to build portfolios and develop professional relationships within the fashion industry.  TOL's programming will include a balance of practical skill development and application, industry education, and mentorship to ensure girls acquire the well rounded experiences needed to be successful as aspiring fashion professionals.
Learn more: www.throughourlensnyc.org
Follow Sophie Elgort on Instagram @SophieElgort and Twitter @SophieElgort
Sophie Elgort is represented by NKPR's NKArtist Division. For information on collaborating with her, contact cassiej@nkpr.net.