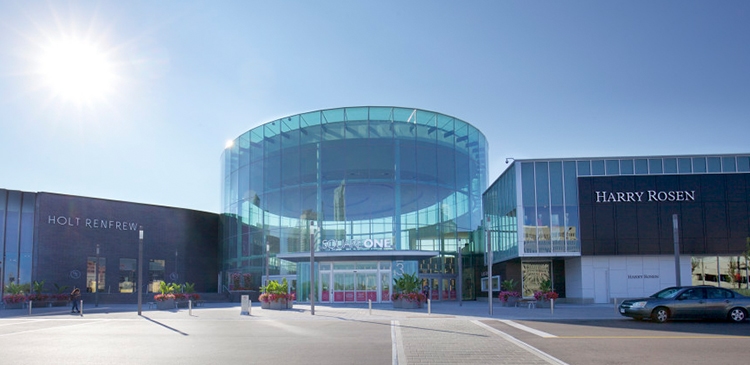 This fall, the #InsideNKPR team attended the 2016 Canadian Shopping Centre Awards – yes that's a thing. We had fun meeting fashion and dining destination marketing and management pros from across the country. We were proud to cheer on our favourite shopping centre Square One (#nkclientlove 💁). 
Each year the ICSC (International Council of Shopping Centres) recognizes Canada's most innovative shopping centres for outstanding achievement across marketing, development and design, and retail store design categories. And this year the ICSC awarded  Square One Shopping Centre with FIVE awards. We're excited to share a little more info on these big wins. 👏🏽👏🏾👏🏻👏🏿👏🏼
Luxury, Now in Residence: To create awareness for the Grand Opening of the new Luxury Wing and to increase sales during the final months of the four year redevelopment, Square One created a campaign that featured the visually-stunning Summer Dreaming art shoot by renowned photographer David Drebin, starring model Drena De Niro. The campaign included a high-fashion photography art exhibition, targeted ad placement, media and influencer relations, social media engagement, and strategic partnerships – winning a Silver Maple Leaf in marketing for a grand opening, expansion or renovation.
The TIFFxSQ1 campaign leveraged the glamour of the Toronto International Film Festival to launch Square One's Fall/Winter campaign featuring style star, Julia Restoin Roitfeld. The campaign showcased the shopping centre's new luxury wing through press relations, social media, influencer engagement and TIFF activations – winning a Silver Maple Leaf in multichannel marketing initiatives.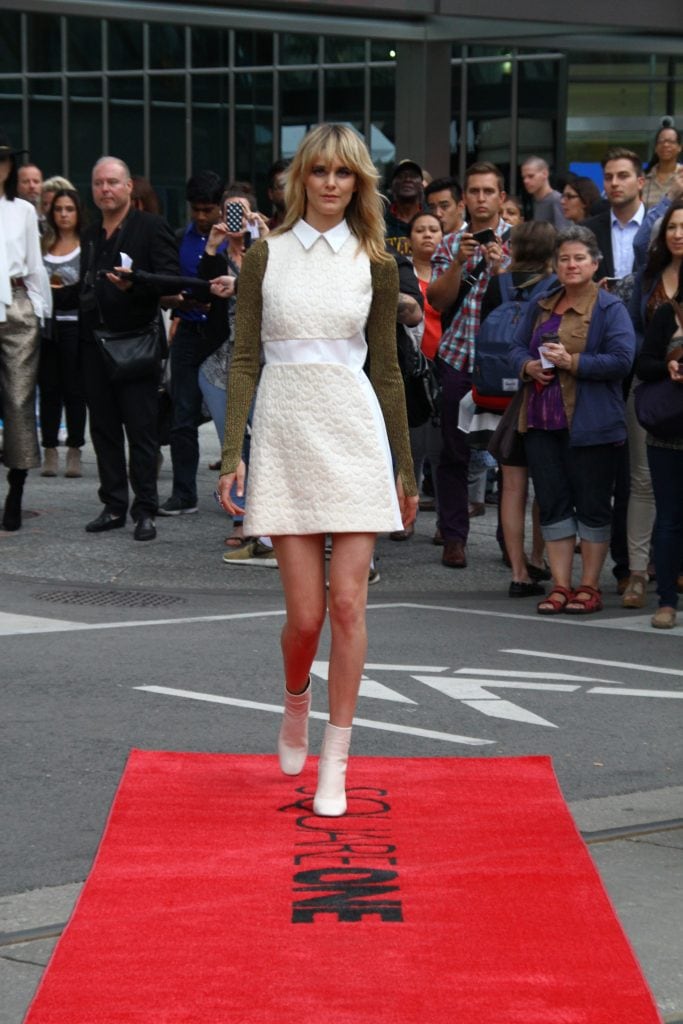 TIFFxSQ1 activations included the FLASHION SHOWS, as pictured above.
SQ1CONCEPT: As a prelude to the centre's Luxury wing grand opening, the stunning pop-up boutique was host to a series of public and media events showcasing the designs, clothing and products of 11 of Canada's top emerging and established designers – including Sid Neigum, Greta Constantine, Stephan Caras, Beaufille, JOHN + JENN, LINE and more – and winning a Silver Maple Leaf in public relations. #NKPRclient.
#Centralicious: This whimsical campaign by Harper's Bazaar illustrator and Karlie Kloss's BFF Gretchen Röehrs featured simple fashion sketches created with various foods coupled with unique daily posts that enticed shoppers to share them. The campaign was a hit on social media – and winner of a Silver Maple Leaf in social media marketing.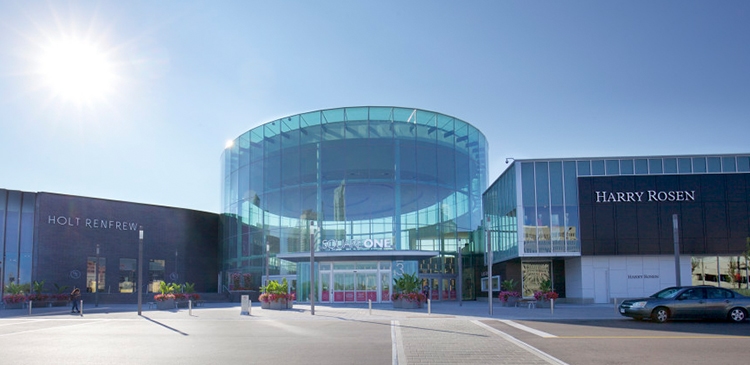 South West Expansion: Last but not least, Square One took home a Gold Maple Leaf in marketing for its new expansion. The new wing is home to a 130,000 square foot Holt Renfrew, flagship Harry Rosen, Salvatore Ferragamo, Marc Cain, Wolford, Michael Kors, kate spade new york and more. Hello beautiful 😍
Follow Square One Shopping Centre on Twitter/Instagram @shopSQUAREONE and on Facebook.