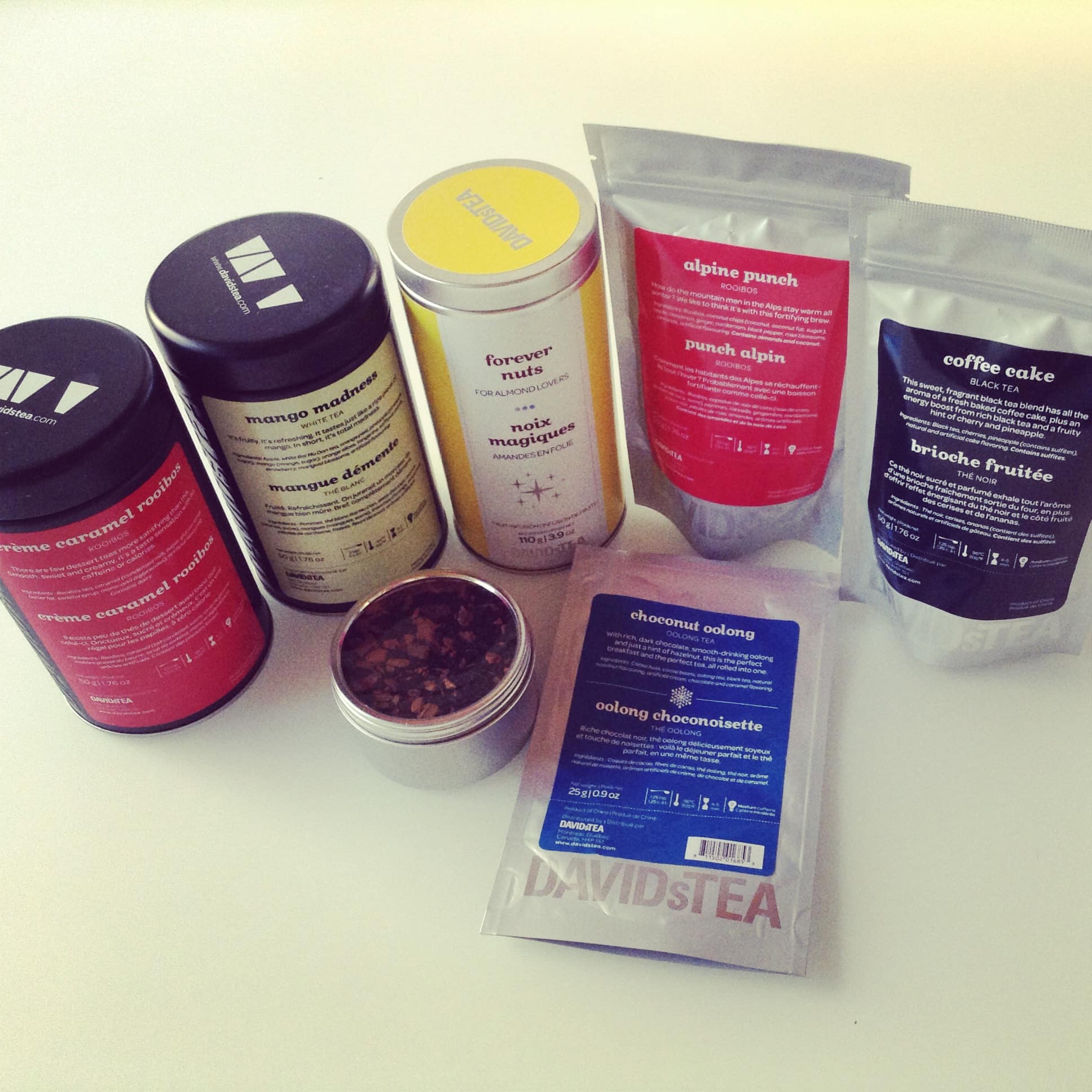 January 21, 2014, 8:59 pm
When it comes to drinking tea, the benefits are seemingly endless: it's hydrating, full of antioxidants, calorie free, detoxifying, heart warming, and, as tea expert and holistic nutritionist Joy McCarthy notes on The Food Network, tea has many de-stressing benefits! With the DAVIDsTEA  #cupofwarmth campaign, for every cup of tea sold until January 28th, DAVIDsTEA will donate a cup of tea to a local hunger relief charity. Also, for every post that is shared on Facebook or retweeted on Twitter, DAVIDsTEA will also donate the loose-leaf tea equivalent of one cup of tea! The #cupofwarmth campaign goal is to donate more than 150,000 cups of tea…amazing! We thought we'd share our favourite tea flavours that will satisfy the palette of every tea drinker!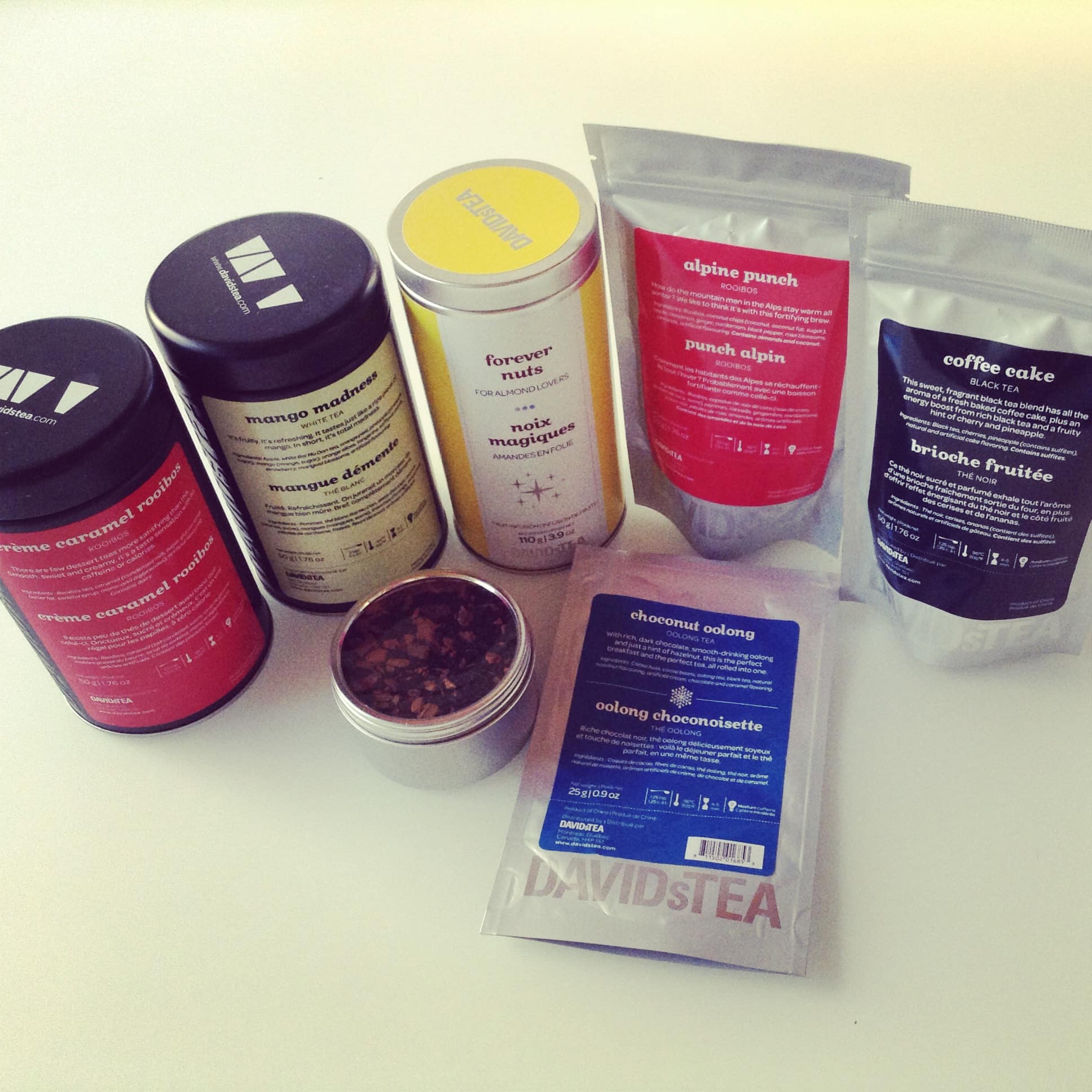 From the Winter Collection, Kristin and Brittney are both "obsessed with Coffee Cake!"
Trilby's Winter Collection favourite? "Alpine Punch, my new go-to!"
Some of our other favourite DAVIDsTEA flavours include… 
Zoe: Definitely Organic Pure Chai!
Lisa: A classic – Cream of Earl Grey
Natasha: Choconut Oolong!
Alex: Creme Caramel Rooibos, baby!
Lauren: Obviously Forever Nuts!
Diana: Mango Madness…my fave!
Denise: Buddha's Blend – it's peachy and delicious.
What's your favourite flavour? Tweet us at @NatashaNKPR and @DAVIDsTEA with the hashtag #CupOfWarmth!