January 28, 2011, 6:20 pm
How lucky am I? Last night, my team threw me a surprise 40th birthday party in the screening room at The Hazelton Hotel! It was beyond amazing! Wonderful friends + candy bar + cake = one happy Birthday Girl! Here are my top five favourite moments from the night:
1. The surprise factor! I had no idea this party was going to happen.
2. The mauling of my birthday cake (see below). There were six girls and four forks. It was the best cake EVER!
3. The fortune teller. He was more popular than I was! ☺
4. Birkin bag and Louboutin cookies!: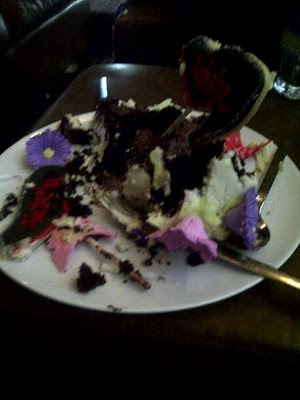 5. And the most incredible part was… well… I'll start crying (or laughing!) if I try to describe it, so just click here to see it for yourself!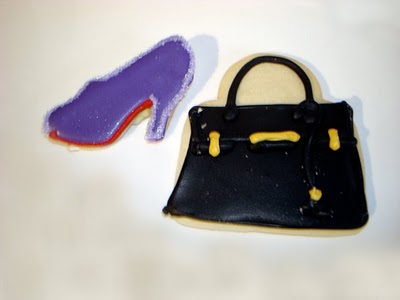 Thanks to my team and my wonderful friends for helping me celebrate! And a BIG thank you to Jeannette for organizing the entire night (and directing the movie)!