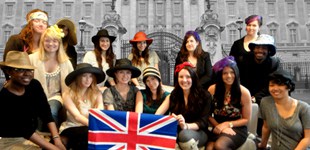 Did you watch the Royal wedding? Of course you did! So did we! Because André was kind enough to PVR the whole thing, the NKPR team got together over a noon-time tea party and watched as much of it as we could squeeze in. And because Cat and Jeannette organize the BEST parties, we had tiny sandwiches, scones, cookies and tea, too! And the hats! The hats were amazing!! (Scroll down to see some photos)
My team didn't know I was doing this, but I was taking notes the whole time they were watching (and clapping, and squealing and colour-commentating). So here it is: the stuff I overheard my team saying about the wedding of Will and Kate… I mean Catherine:
Rebecca: Victoria Beckham! She looks cute! Those heels are insane!
Andrea: What's up with the hats?
Jordan: (re: Princess Eugenie) Oh no! That hat is like a carousel on the front of her head.
Rebecca: I think Victoria Beckham looks kind of like Natasha here. It's totally her look.
Bunmi: (re: Catherine's wedding dress) Ooh! So great!
Emma: At first I thought it was a bit plain, but now I think it's really pretty.
Rebecca: She's thinking, 'what am I getting myself in to?'
Kristin: Imagine just being this normal girl and then being thrust into this?
Bunmi: I could totally handle that.
Dzeneta: What's with all the waving though? They don't need to wave so much.
Laycee: Now I have a crush on Harry!
Bunmi: Kate's dad is handsome.
Jeannette: I don't find British men attractive.
Bunmi: I love organs! (re: the music)
André: Everyone's wearing so many medals. That guy looks like he's going to fall over.
Rebecca: Get to the vows! Get to the vows!
Andrea: What time is it? I was supposed to meet someone for lunch and I totally forgot.
And here are the photos…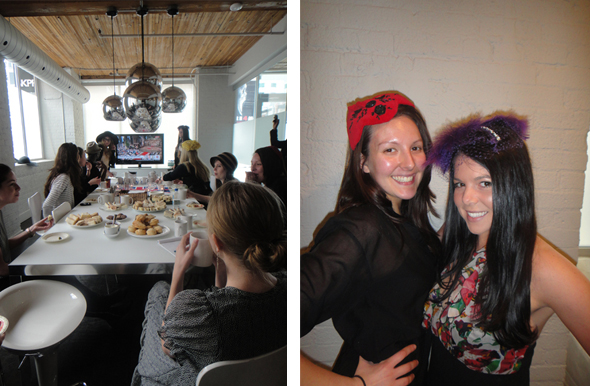 Everyone watching and feasting; Laycee and Brittany modelling their amazing, UK-chic hats!
My team cheering when the happy couple were married; tea and scones and Katie.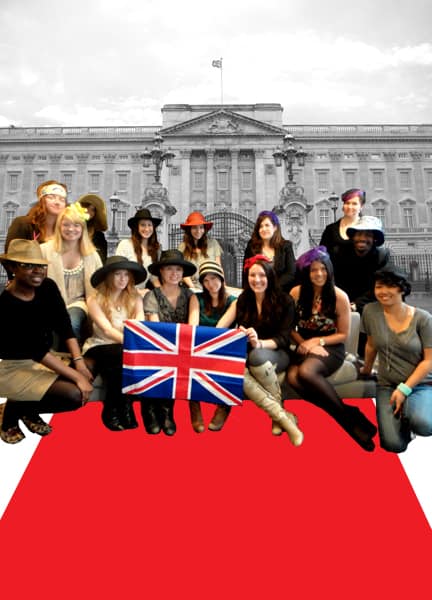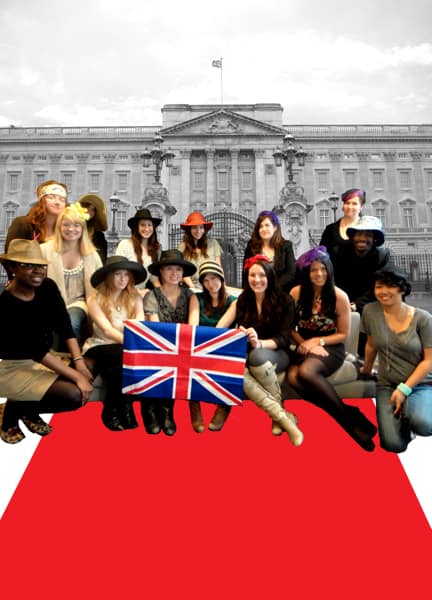 Thanks to some creative Photoshopping by Thary and our very British hats (those are real!), we all felt like we were really there!
Did you see Catherine's nail polish? She was wearing essie in Allure! One of my favourite colours!
What did you think of the royal wedding? Tweet me @natashankpr
XO Natasha