Summer isn't over yet! With warm weather still in the forecast, our thoughts remain on sunsets, light jackets and of course…the endless search for the city's best patios. Whether you're grabbing drinks after work, enjoying a Sunday brunch or planning dinner with friends, the perfect restaurant always sets the scene.
Here are NKPR's favourite city hot spots, that will make you feel like the ultimate foodie.
Montecito
The Beach Boys said it best, "I wish they all could be California girls". Montecito bridges the divide between casual Cali-cool and fine dining with premium quality ingredients.  Located in the heart of Toronto's Entertainment District, Montecito puts you in the centre of the action featuring farm-to-table Southern Californian cuisine. Not to mention the garden patio's foliage and canopy umbrellas to keep you cool during hot summer days. Stop by for their signature kale salad and mouthwatering JW Chicken, perhaps paired with a wine selection provided by the restaurant's in-house sommelier.
Cibo Wine Bar
Get a (delicious) taste of Italy at Cibo Wine Bar – located in the stylish King West neighbourhood with a recently opened second location at Yonge & Eglinton. The menu offers authentic Italian cuisine with modern staples, and classic fresh in-house pasta (is your mouth watering yet?). The trendy feel and inviting atmosphere means Cibo Wine Bar is sure to top your favourites list…and make it onto your Instagram feed!
Gusto
The two words that make our summer hearts flutter? Rooftop patio. Gusto blends the perfect mix of comfy and industrial décor, serving up international flavours with Italian classics. Treat your taste buds to the margherita pizza and Tuscan grilled Bistecca striploin, plus wine on tap for $1.00 an ounce…oh yes, you read that correctly.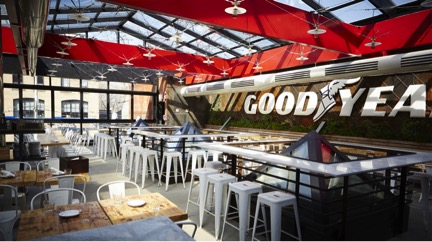 Thompson Toronto
The Thompson Toronto is a chic summer escape right above the city. The rooftop lounge offers a breathtaking 360° view of the Toronto skyline and Lake Ontario amidst a lounge atmosphere and the city's best looking clientele. Guests can dip in the infinity pool by day and linger on the patio by night, enjoying creative seasonal cocktails (toast to the champagne cocktail or James Bond inspired Vesper) and inventive cuisine far above the fray.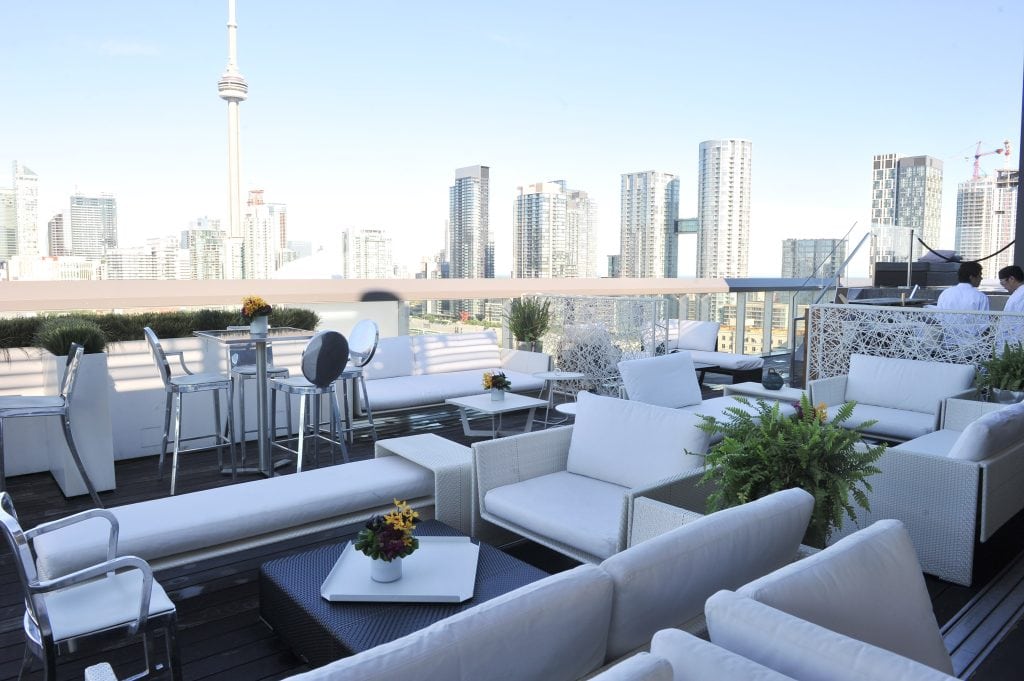 DAVIDsTEA
Some things are just meant to go together: peanut butter and jelly, Beyoncé and Jay Z, cold drinks and hot summer days. DAVIDsTEA offers an extensive collection of their signature teas served over ice; perfect to grab when strolling through fellow Queen West stores. Enjoy $1.00 iced tea all summer long when you purchase one of the brightly coloured travel mugs…talk about fulfilling your cravings to a "tea". We at NKPR LOVE the sweet and refreshing Strawberry Colada ice tea (talk about an afternoon pick-me-up).
What are your favourite summer hotspots? Tweets us @NatashaNKPR!