January 12, 2012, 3:03 pm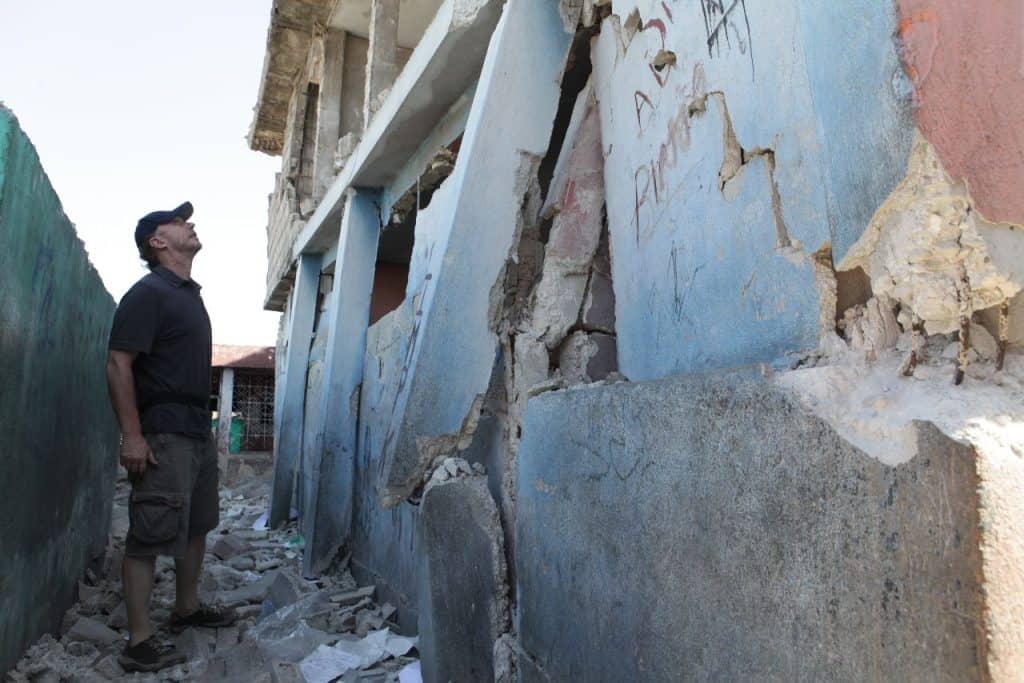 It's easy to get lost in the craziness of the holiday season, indulge in a bit of post-holiday shopping and bask in the glorious foods on offer during this time of year.
While having fun, spending time with family and friends and indulging a little after a hard year's work is important, please take time to remember those in Haiti, who will be marking two years since the devastating earthquake hit the nation this month.
January 12, 2010 – a 7.0 magnitude earthquake struck Haiti at a depth of 8.1 miles, killing over 200,000 Haitians and continues to this day to affect the lives of those in the poorest nation in the Western Hemisphere.
Despite efforts to rebuild Haiti since the destruction in 2010, most Haitian communities are still living in immense poverty, most living in tent camps, suffering life-threatening illnesses such as Cholera, and having no access to nutritious meals, medical treatments or quality education
Artists for Peace and Justice (APJ), an organization created by Oscar-winning director Paul Haggis is an organization near and dear to my heart.  We encourage peace and social justice and address issues of poverty in the poorest communities in Haiti through programs focused on education, health and dignity.
APJ was on the ground when the earthquake hit and saw first-hand how the earthquake shattered the lives of Haitians and continues to have rippling effects throughout the communities.
Through the efforts of APJ supporters and board members such as Olivia Wilde, Gerard Butler, John Hamm, Madeleine Stowe and Susan Sarandon, APJ has been working to rebuild the communities in Haiti over the last two years, including creating the first free secondary school in Haiti and providing free life-saving medical care for Haitians.  Although so many accomplishments have been made in Haiti, so much more still needs to be done.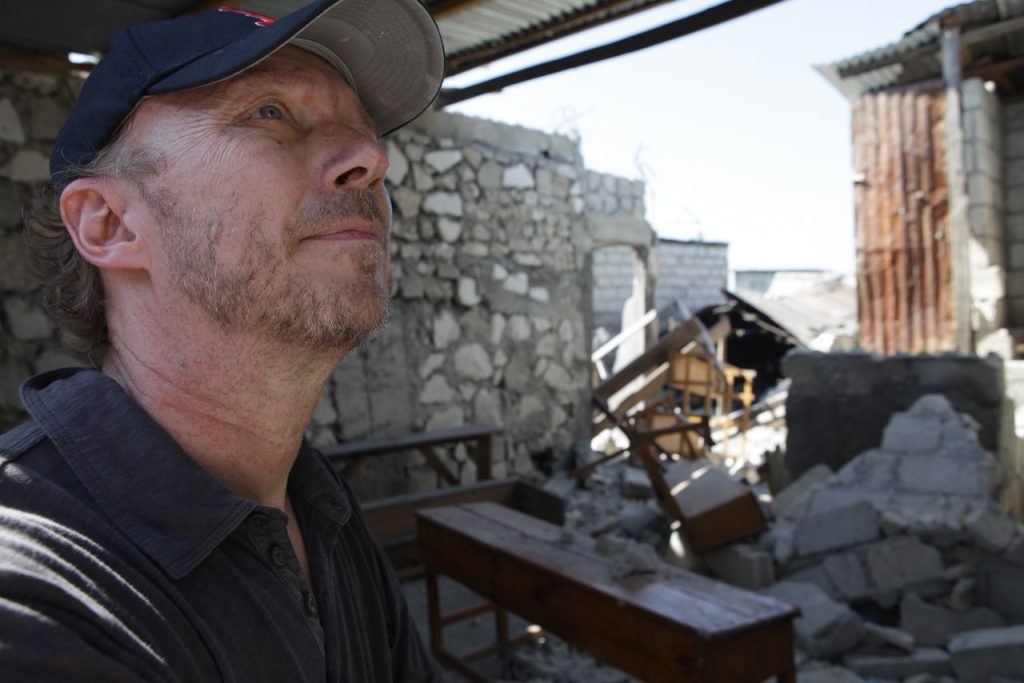 APJ Founder, Paul Haggis visits the nation many times a year, and lends his thoughts to the situation pre and post-earthquake.
"Before the earthquake, Haiti was already in desperate need of help.  Today those needs are even greater.  Many promises of massive foreign aid were never kept. As a result, reconstruction is almost non-existent. Children today live in the slums, in tiny crowded rooms with mud floors, tin roofs, no electricity, no plumbing or water.  Right up until last year these children had no access to education past grade six. Now they do, due to the generosity of APJ donors, and the proven effectiveness of our Haitian partners," Paul Haggis.
APJ's efforts to-date and the situation in Haiti include:
The first free high school in the nation; the Academy for Peace and Justice. Upon reaching capacity in 2014 the Academy will provide life changing free education to 3,000 students;
All students at the Academy receive a full scholarship, including tuition, uniforms and a nutritious meal – often the only meal many of the children will receive in a day. Meals are provided by APJ partner The World Food Program;
In 2012, APJ will partner with the We Are the World for Haiti Foundation to build the state-of-the-art Quincy Jones and Lionel Richie School of Music.  The school will be a new division to the nation's only free college for art and technology, the Artists Institute of Haiti;
APJ also supports the St Luke Family Hospital, which provides free medical care to the poorest and most vulnerable people in Port-au-Prince, including the Academy's students and families;
APJ has enabled over 2,000 life-saving emergency surgeries at the St. Luke Hospital;
APJ also helped fund The St Philomene Cholera Center, which was able to open 36 hours after the epidemic hit and has treated 20,000 patients, 50% of whom would have died without medical treatment;
APJ has worked closely with Rick Frechette, a physician and community organizer who has been working in Haiti for over 25 years. Frechette and his St Luke Foundation of 1200 Haitian employees have extensive relationships with grassroots networks in Haiti.
APJ is working with Haitian partners to make long-term changes, to build quality institutions to serve the poor.  In doing so APJ efforts are helping give birth to a new generation of Haitian leaders.  It is Haitian people who will solve their problems – they just need a fair chance to do it.
How Can You Help?
Susan Sarandon and fellow Board Members are calling out to everyone to dig deep and support APJ's efforts in Haiti.
"Please join us and help us rebuild this devastated community – give generously in honor of those whose lives were forever changed," Susan Sarandon.
Donate online via apjnow.org and support a nation in desperate need.
Follow @artistsforpeace