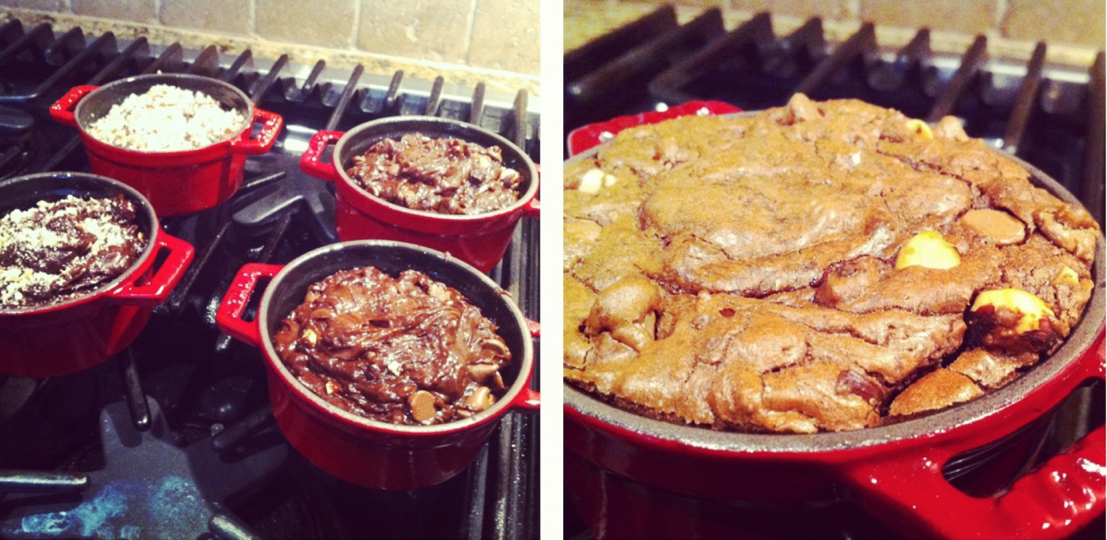 February 11, 2014, 6:54 pm
When we think of Valentine's Day, love, roses and, most importantly, chocolate indulgences come to mind! Our perfect Valentine's Day date? Opt for dinner out and come home to some sweet, gooey, hazelnut brownies. We decided to take a twist on the traditional pan brownie and opt for something a little more personal…STAUB Mini-Cocotte brownies! We turned to Chatelaine for their 'Best-Ever Brownie' recipe and adjusted the time instructions for our Mini-Cocottes. The result? Chocolate-y perfection!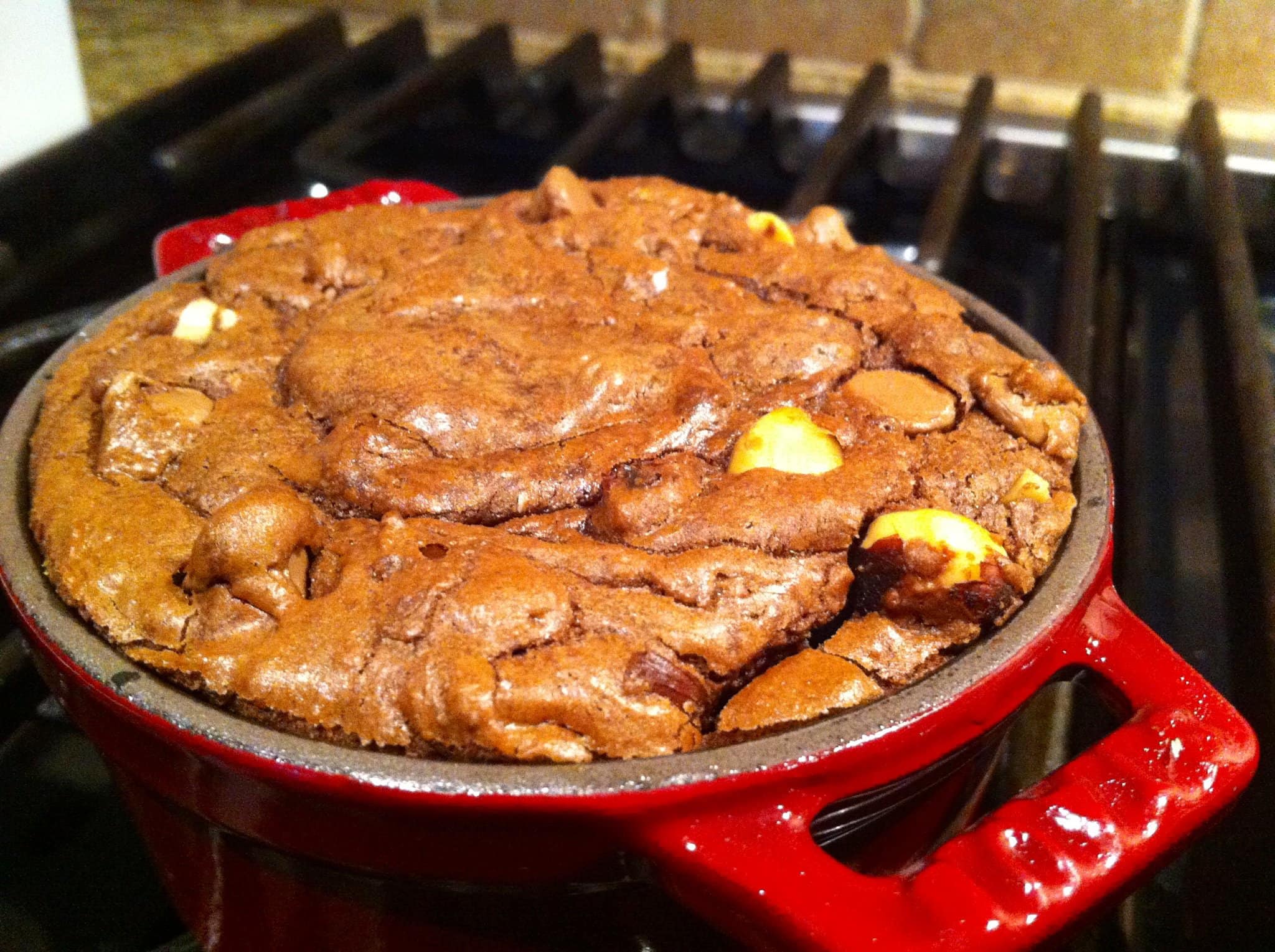 Ingredients
1 cup (250 mL) whole hazelnuts
1 cup (250 mL) all-purpose flour
1/4 cup (50 mL) cocoa powder
1/4 tsp (1 mL) salt
6 oz (168 g) semi-sweet chocolate, about 6 squares
1/2 cup (125 mL) unsalted butter
3  eggs
1 cup (250 mL) granulated sugar
2 tsp (10 mL) vanilla  
*We added in 1 cup of semi-sweet chocolate chips…go big or go home, right?
Cookware
STAUB La Cocotte cast iron cookware (4)
STAUB Ceramic Ramekins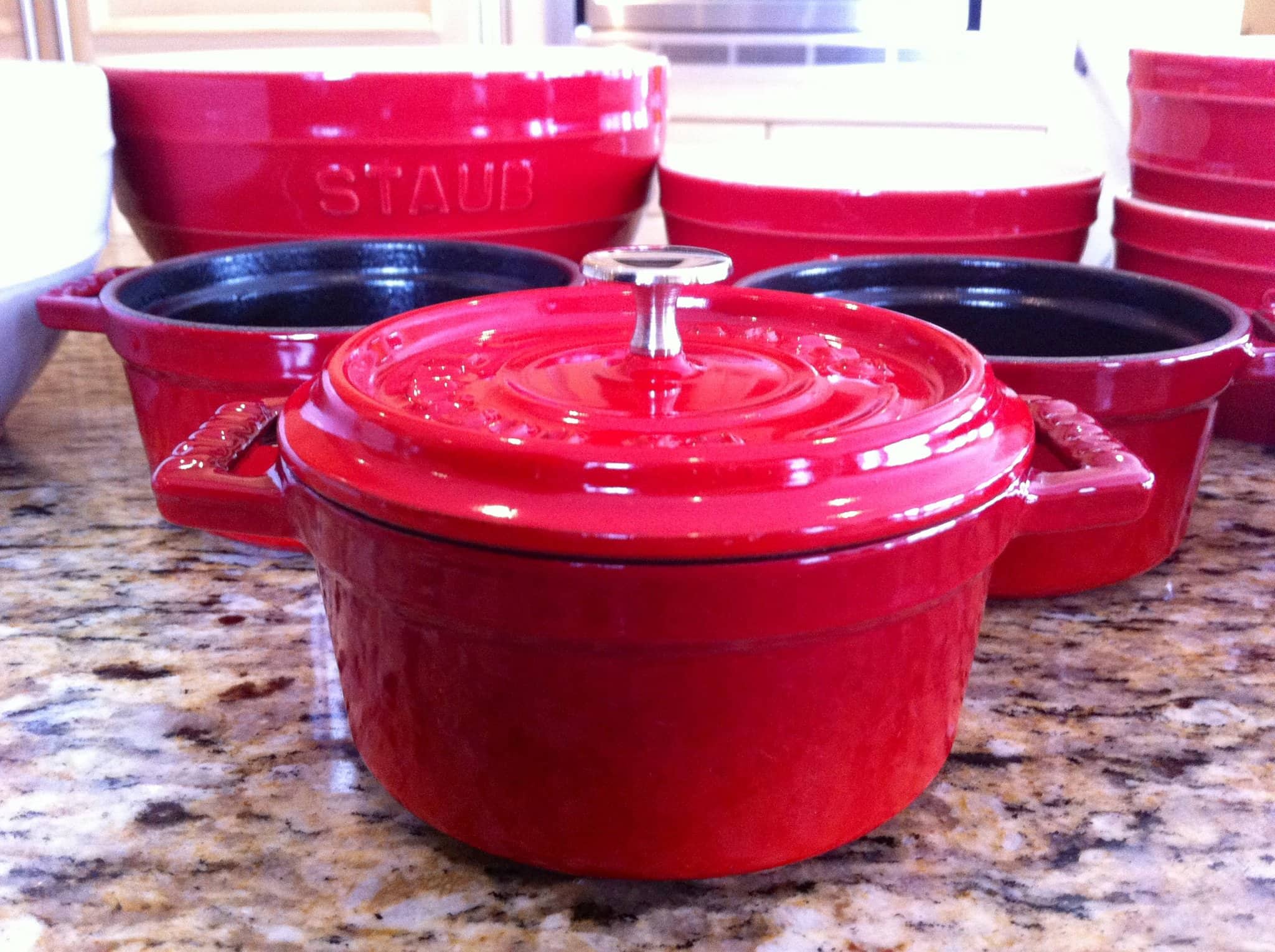 Preheat oven to 325F (160C). Spread nuts out on a baking sheet. Toast until lightly golden and fragrant, 8 to 12 min. Stir halfway through. Leave oven on. If using hazelnuts, wrap in a kitchen towel and let steam for 1 min. Then rub hazelnuts in towel to remove skins. When nuts are completely cool, coarsely chop.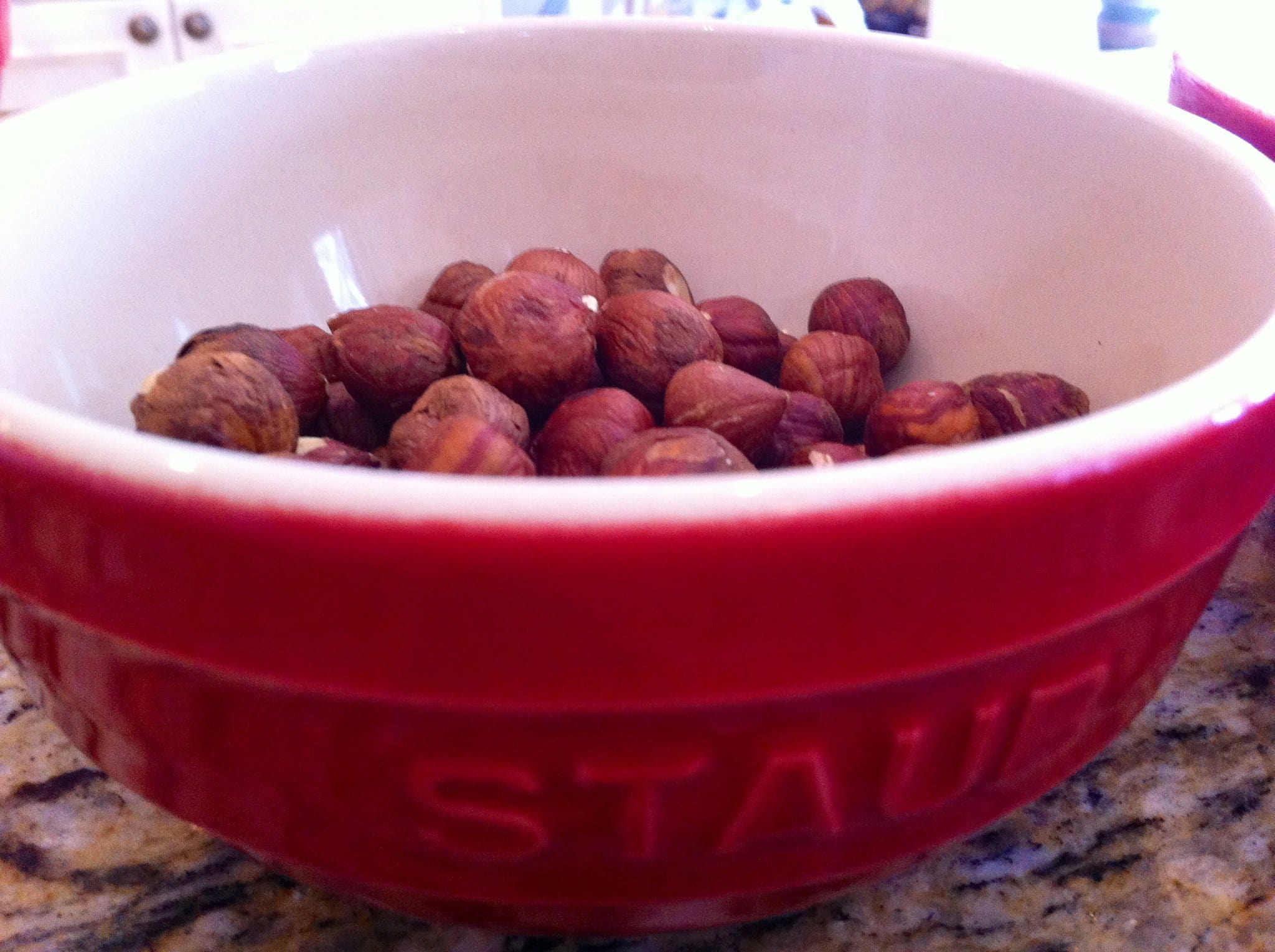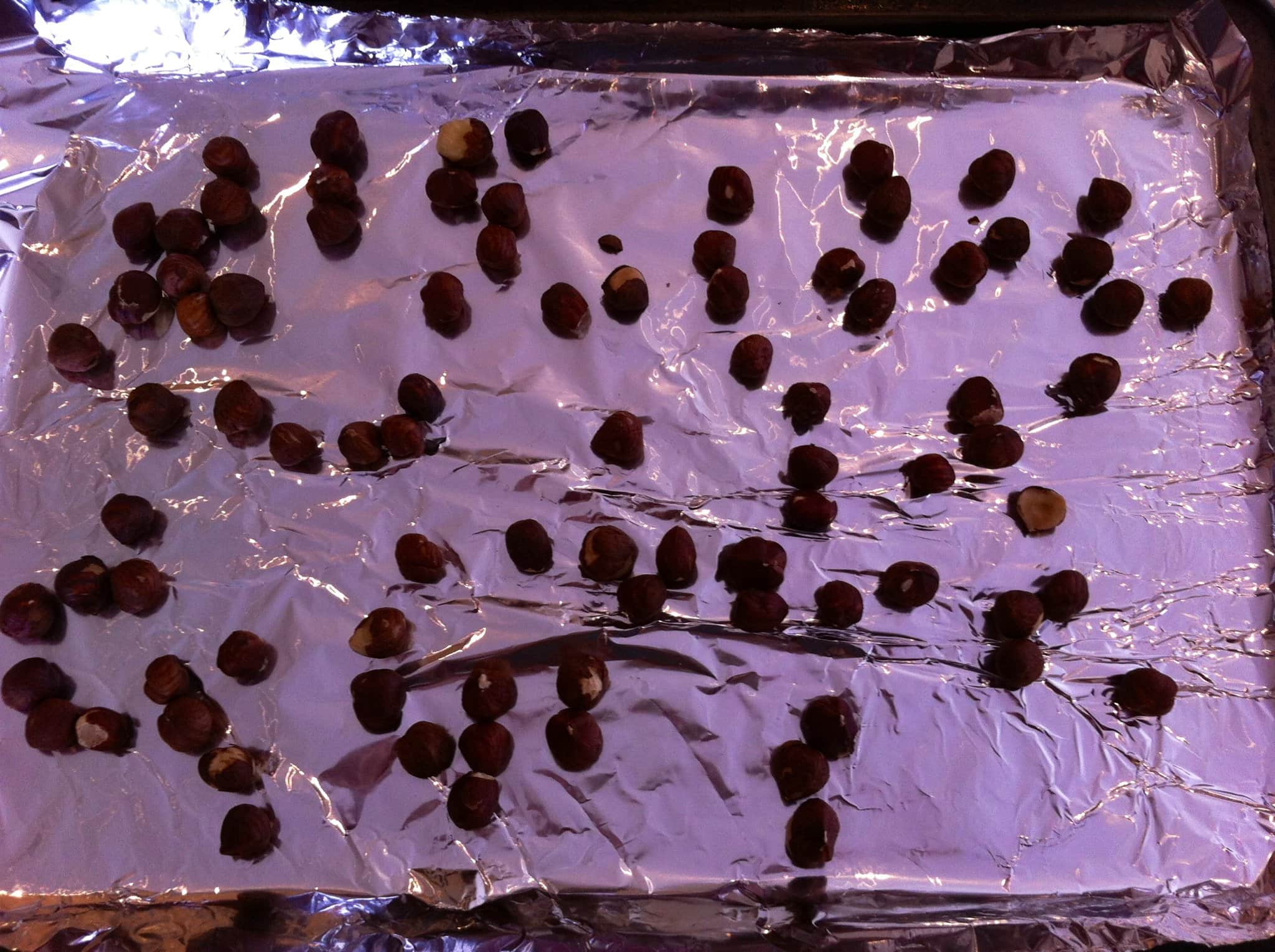 While hazelnuts are toasting coat or spray 4 STAUB mini-cocottes with oil. In a small bowl, using a fork, stir flour with cocoa and salt. Using a serrated knife – we like the scalloped edge of the  5" ZWILLING Pro knife – coarsely chop chocolate. Place in a medium-size bowl along with butter.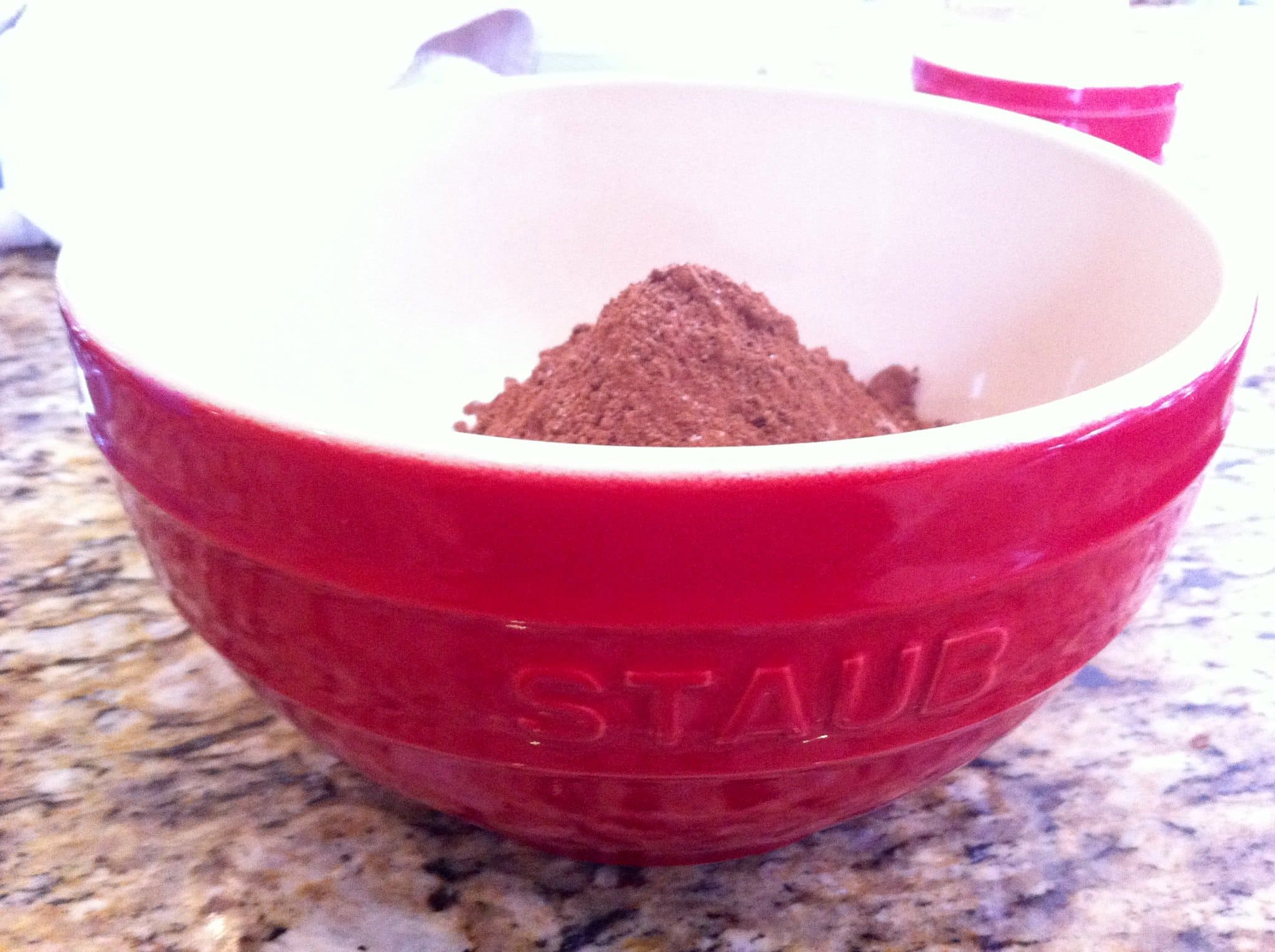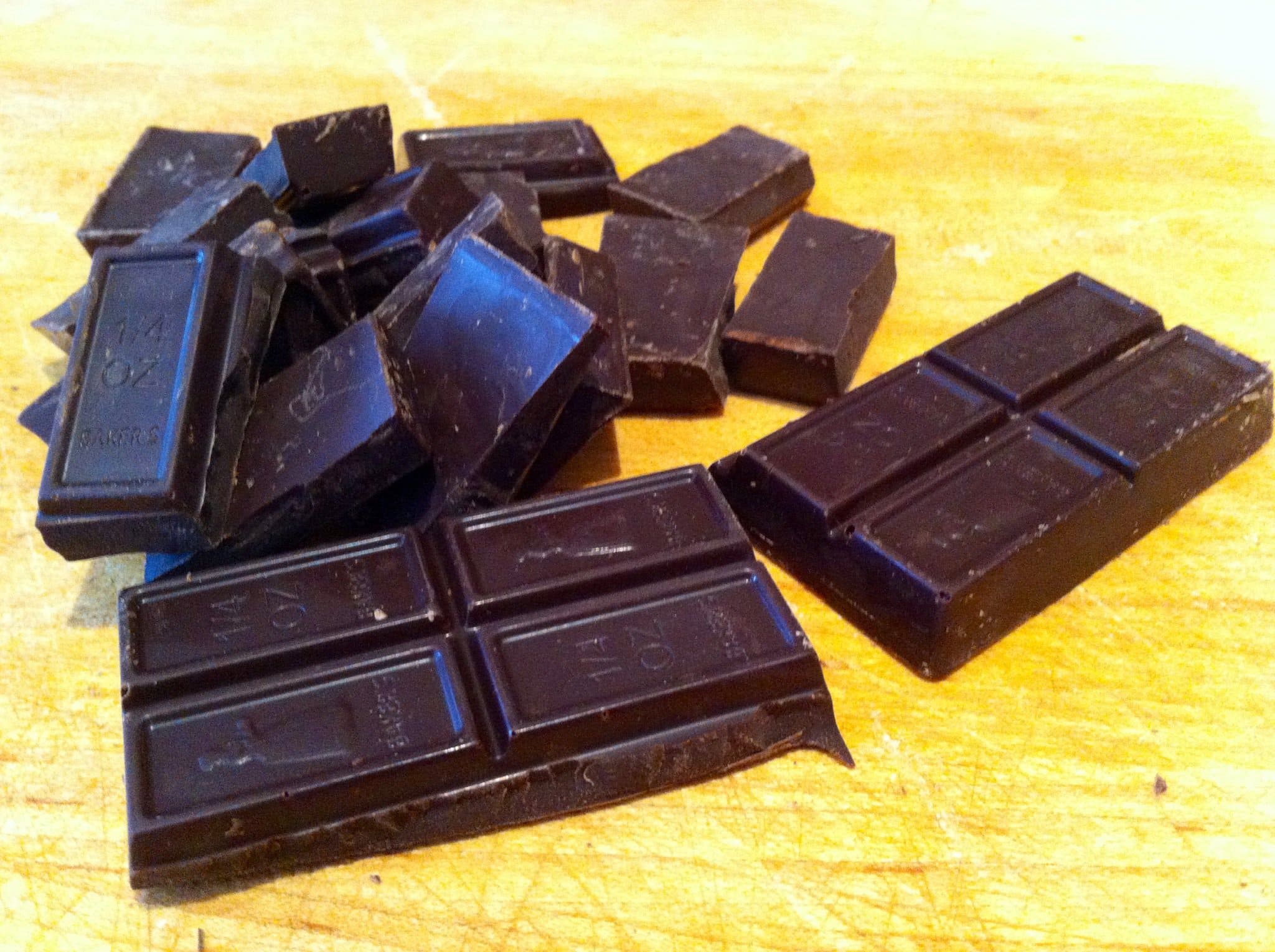 Microwave chocolate and butter on medium until almost melted, about 3 min. Use a rubber spatula to stir chocolate halfway through microwaving. Then stir until smooth. Or place chocolate and butter in a medium saucepan and set over low heat. Stir constantly until melted. Set aside to cool.
In a large bowl, whisk eggs, then sugar and vanilla. Using a spatula, scrape in cooled chocolate mixture, then stir until evenly mixed. Gradually stir in flour mixture, just until almost mixed. (Overmixing toughens brownies.) Stir in nuts (and chocolate chips!) until evenly distributed.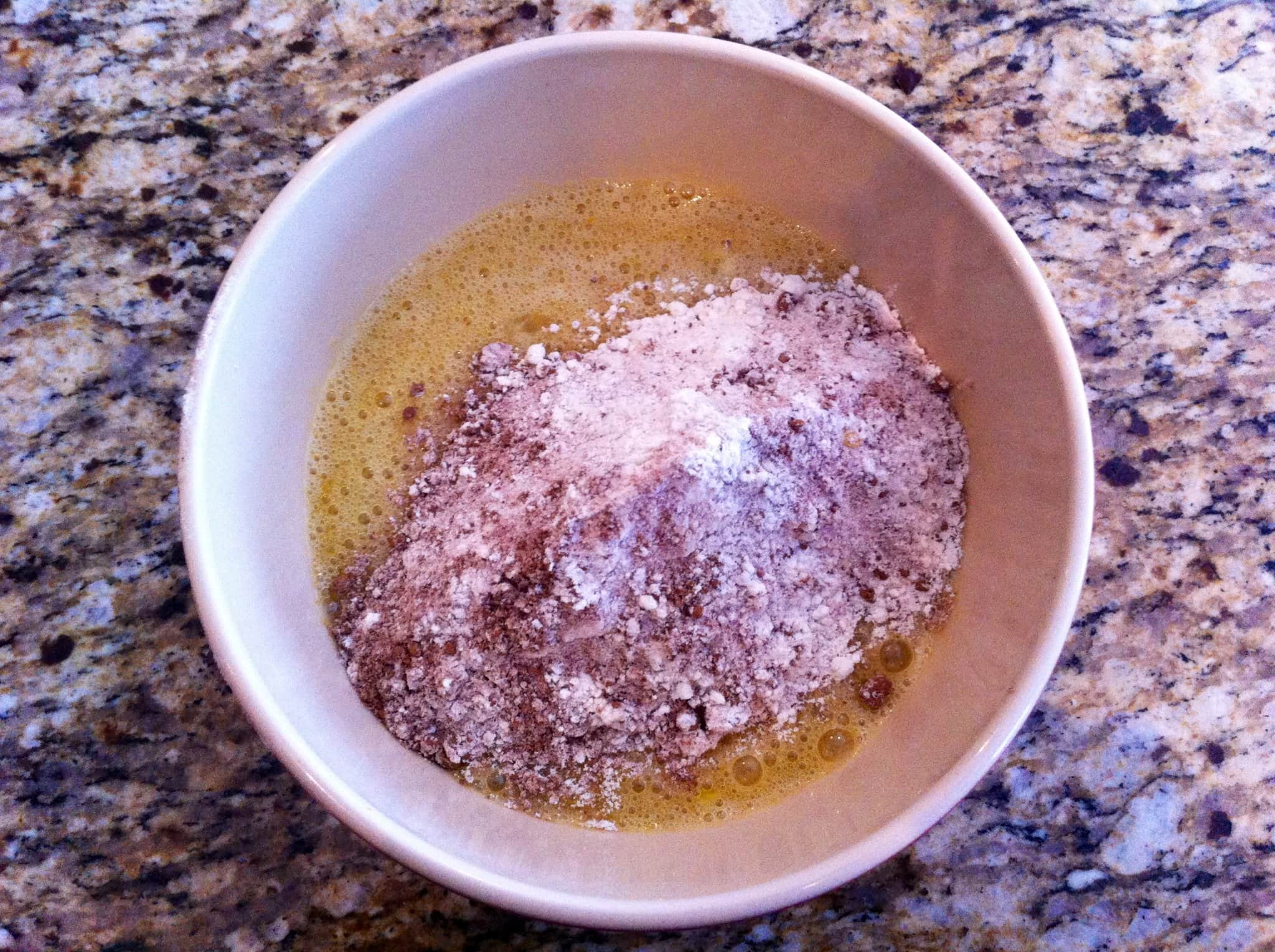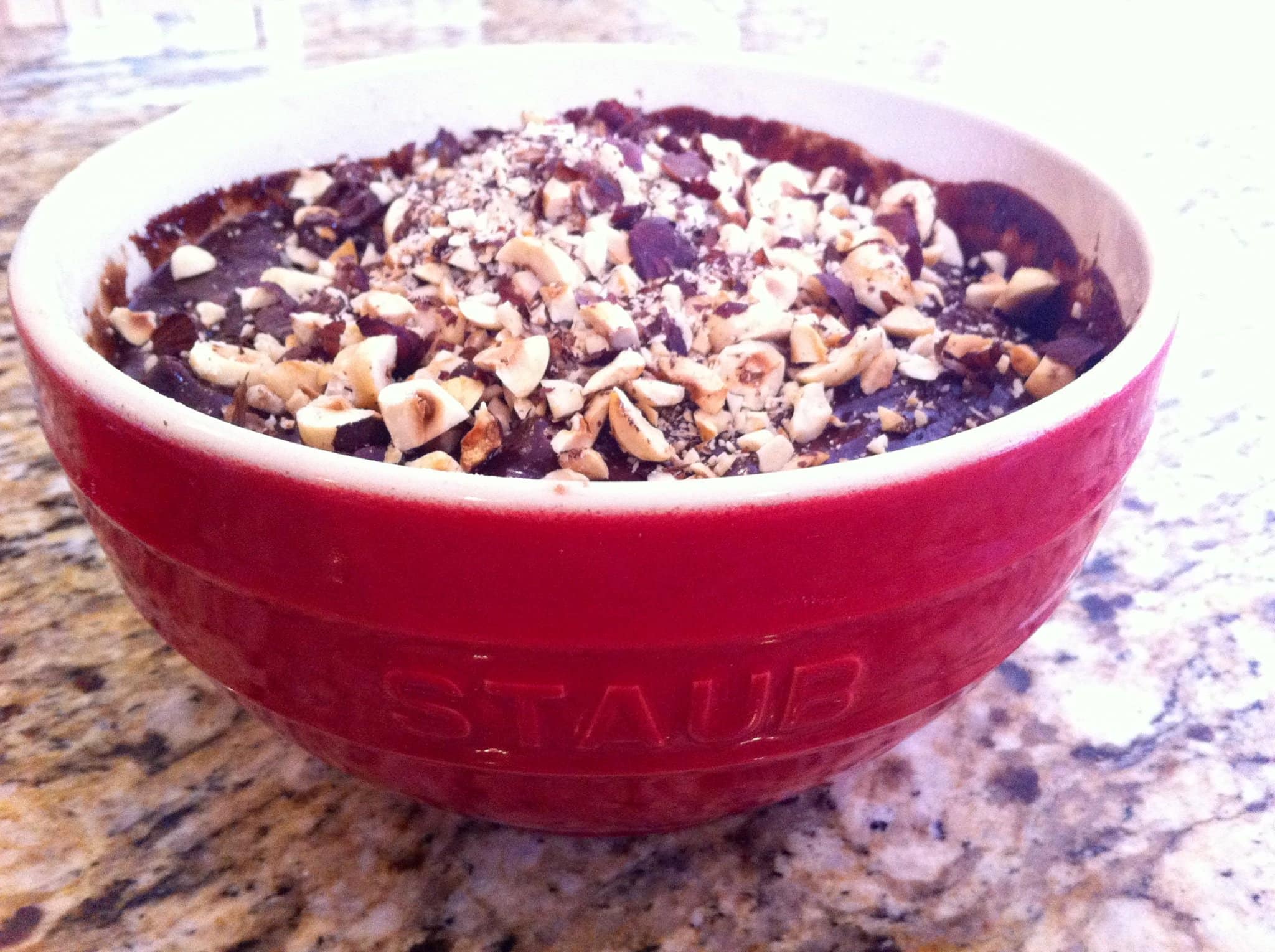 Fill your 4 mini-cocottes to the rim; give an additional sprinkle of hazelnuts if you wish! Bake until edges are firm and middle is set, about 35 min.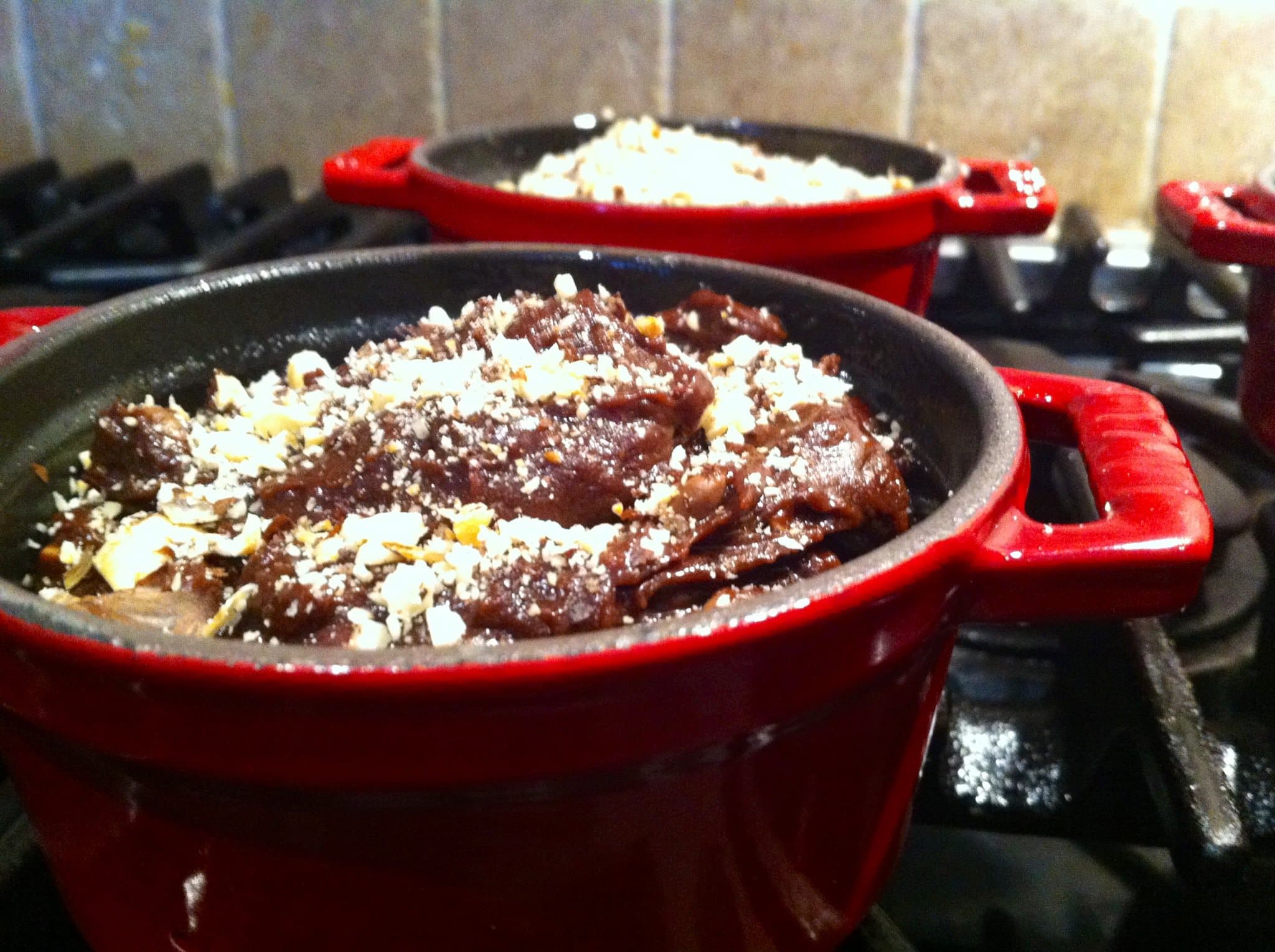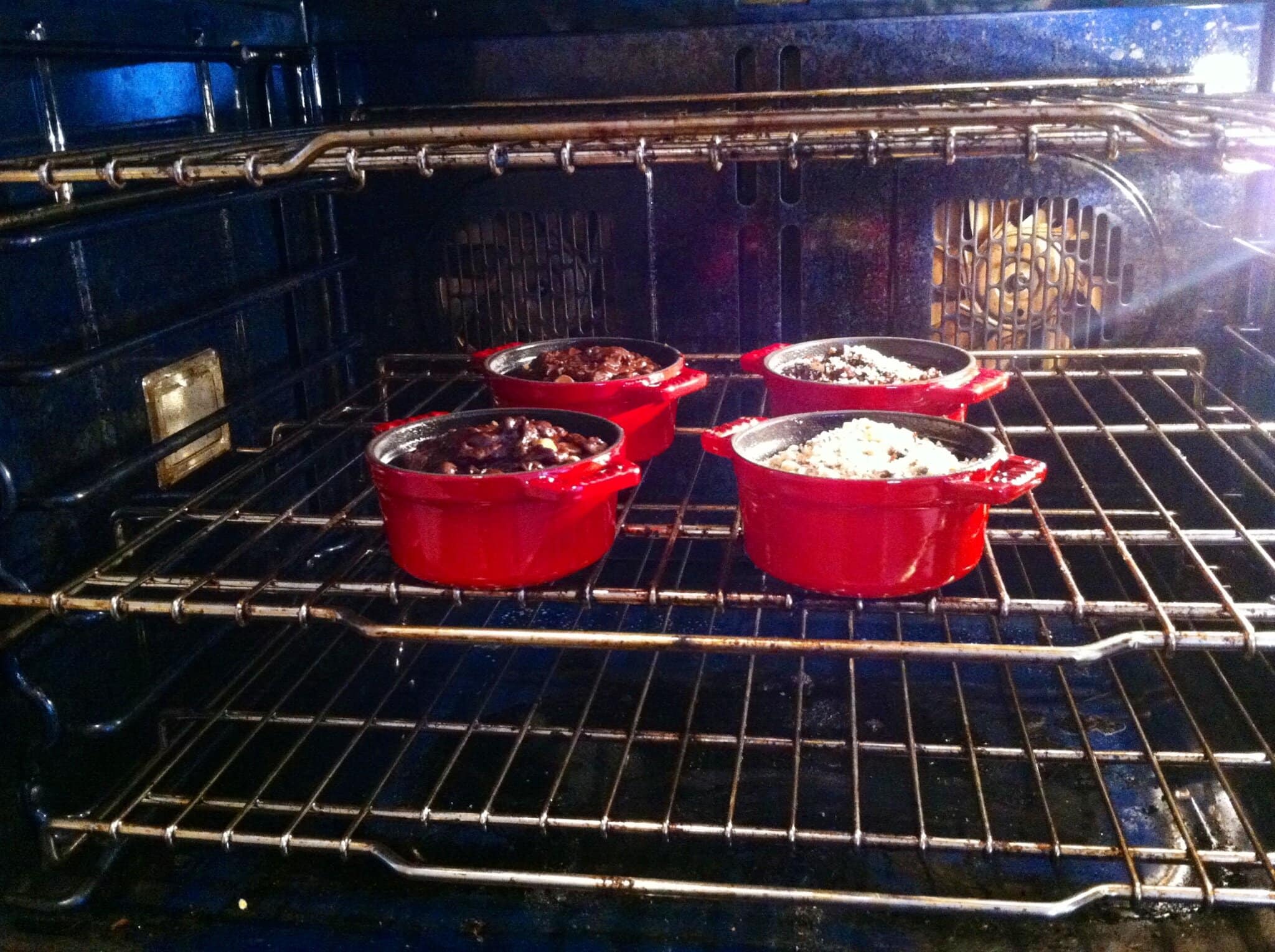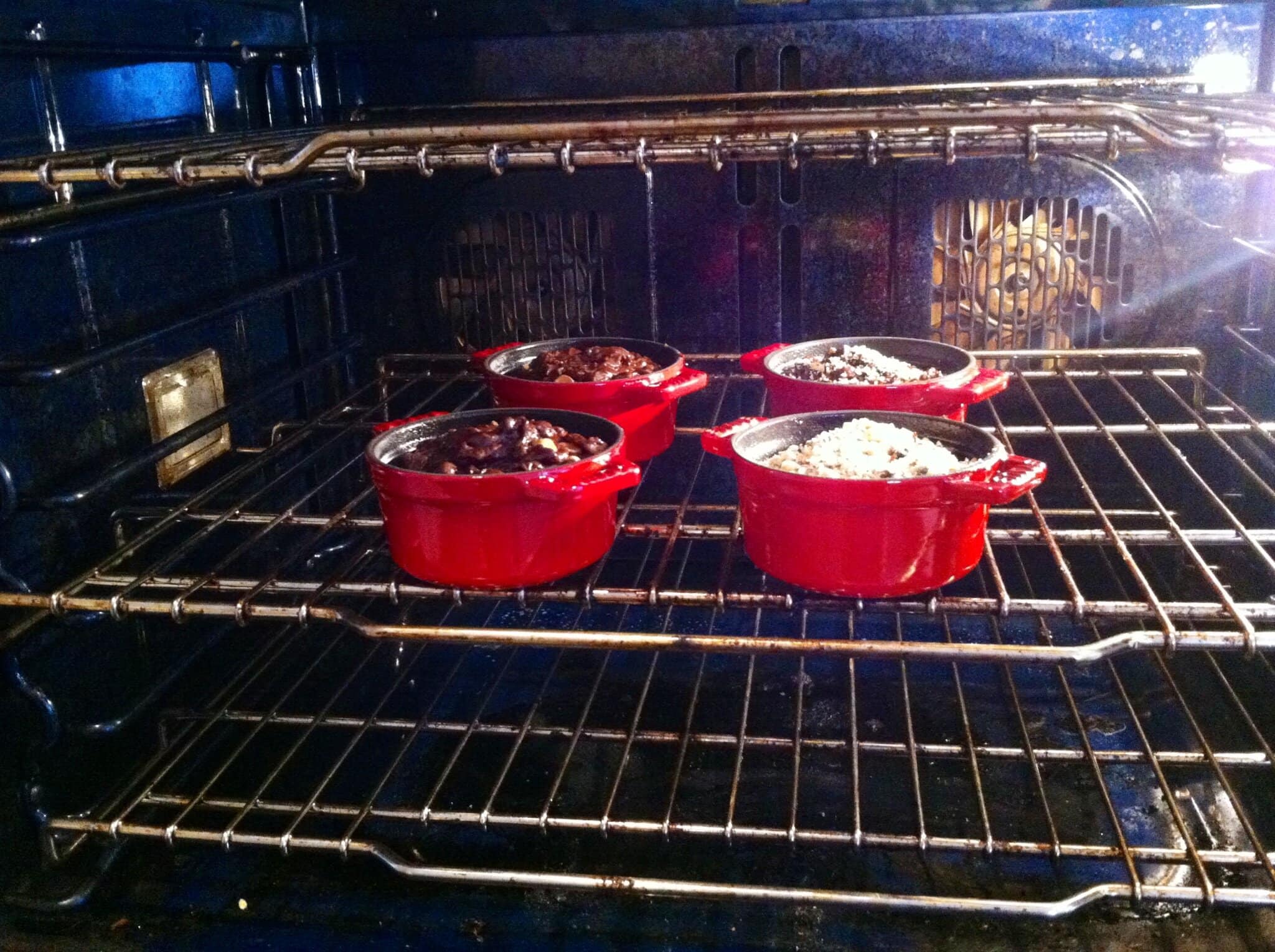 Cooking a romantic meal at home? Here are some aphrodisiac ingredients to spice up your meal…
A bountiful Lovers Salad to begin
Aphrodisiac Ingredients:
Asparagus: A great source of folic acid, which boosts histamine production which helps one achieve orgasm
Pine Nuts: Rich in zinc, a mineral necessary to maintain male potency and to stimulate libido
Avocado: Rich in folic acid, vitamin B6 and potassium, they are said to boost the immune system
One-Pot Chilli Chicken for the main course
Aphrodisiac: Chilli peppers stimulate endorphins and speed up heart rate, mimicking arousal
Brew your sweetie a Love Tea #7 from DAVIDsTEA
Aphrodisiac ingredients: Chocolate, strawberries, and romantic rose petals.
What are you making to indulge your special someone? Tweet us at @natashankpr with the hashtag #cookwithZWILLING!