January 16, 2014, 10:08 pm
With spring comes open toed shoes, warm night and of course wedding season! Whether it's on Pinterest, Instagram or in the pages of Hello Magazine, we love seeing what's trending for 2014 when it comes to wedding dresses, colour schemes, venues and decor. We consulted designer Caspar Haydar, talking weddings trends for 2014 on Breakfast Television!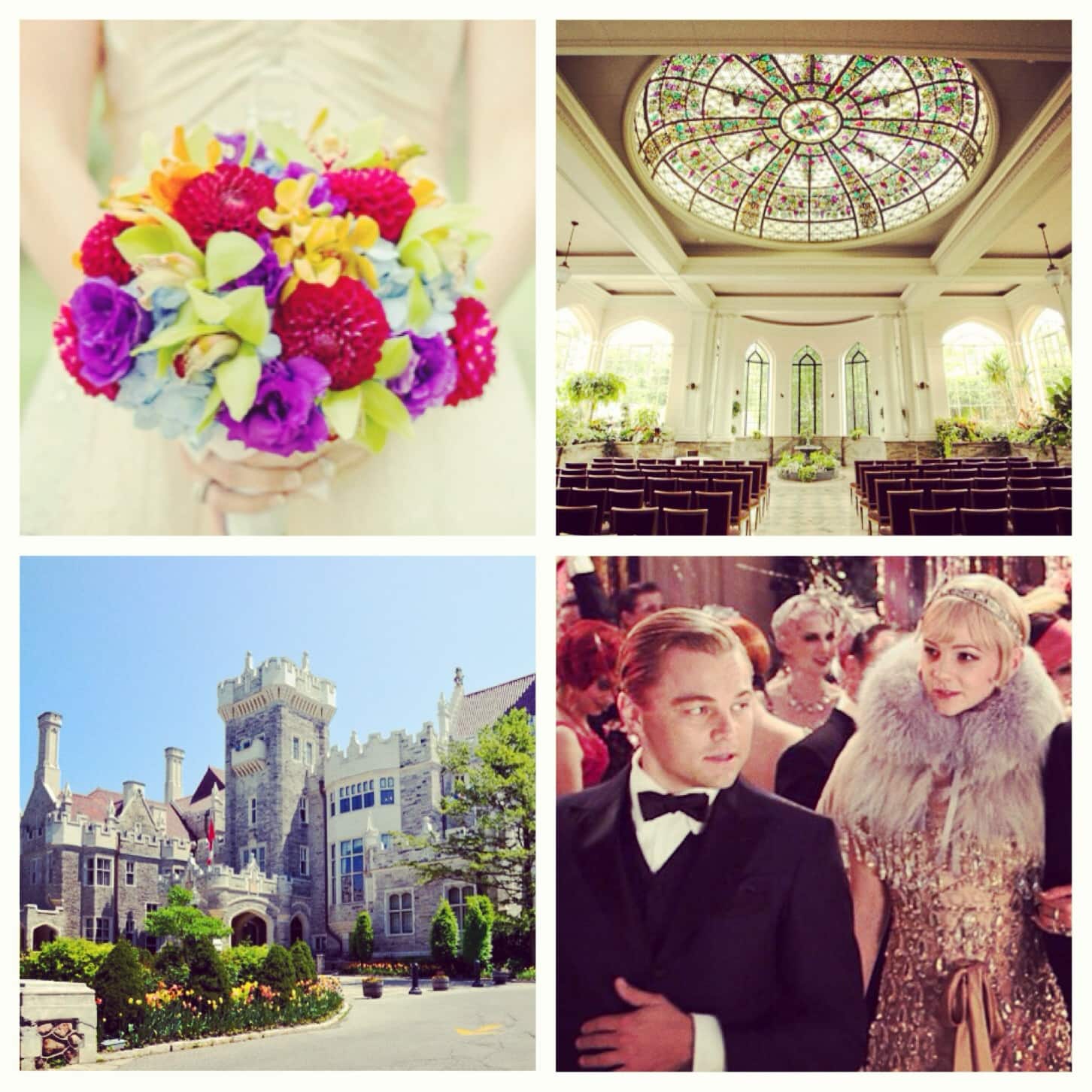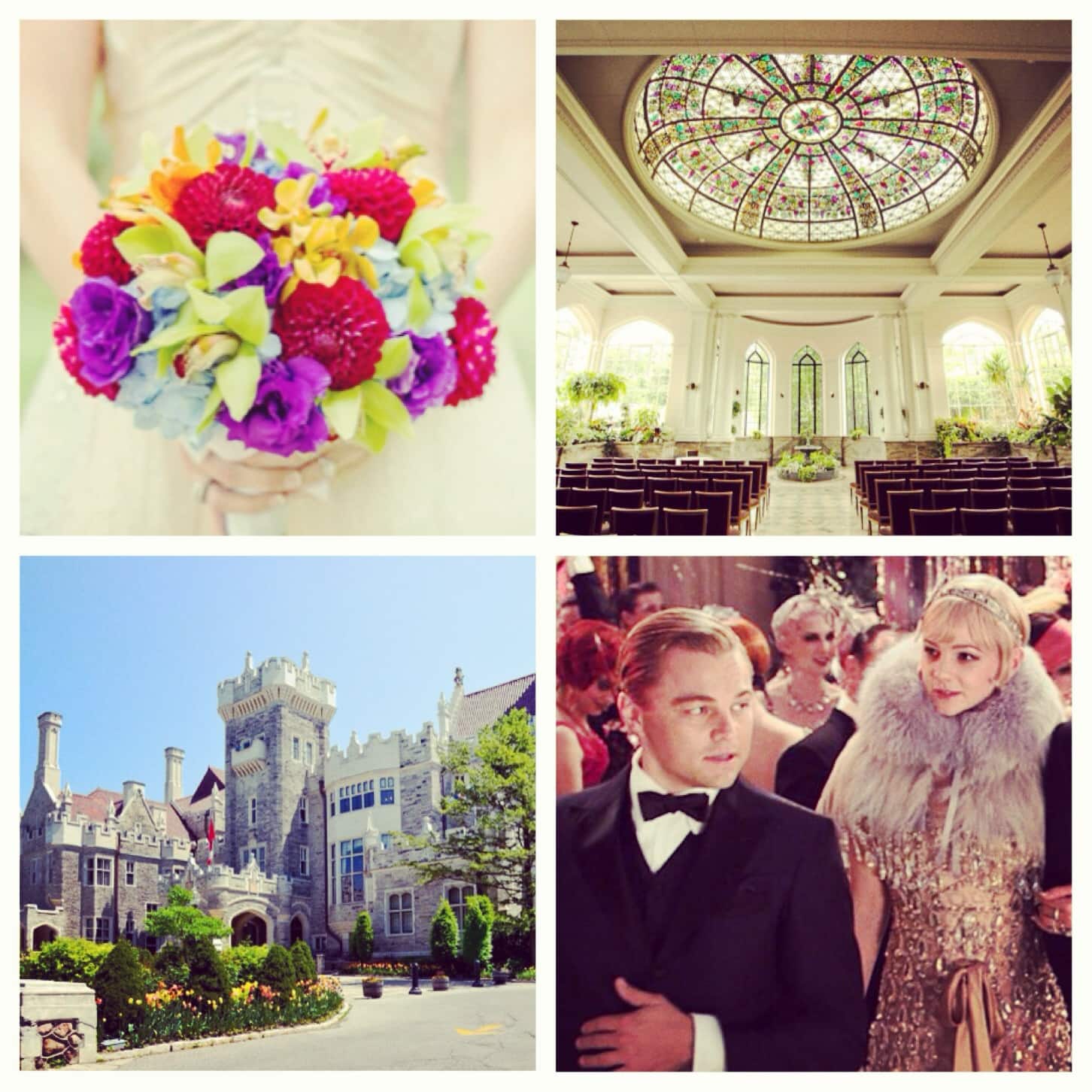 1) Summer Wedding destination – Casa Loma 
Did you know that 23% of engagements take place in December while 49% of weddings take place in the summer? Casa Loma, now operated by Liberty Entertainment Group, is announcing the opening of a new Garden tent and will be hosting an open house to allow brides to book for this summer on Sunday, January 19th between 1-4pm!
2) Colour is back! 
Gone are the days of all-white weddings. This year, big pops of bright hues are back for wedding color palettes. We're not talking about a rainbow of color here. The idea is to take a neutral, muted palette, like whites, ivories and metallic gold, and to add a bold color like poppy red, tangerine, fuchia or indigo blue. Brides will infuse colour into those big details that everyone will see, from a pop of colour in all of your florals and incredible colourful sugar flowers to bright nail polish to match.
3)  Explosive flowers 
While flowers tend to show up in 99 percent of weddings, this year, floral arrangements are getting a serious upgrade. Most couples have been leaning towards simple flower arrangments, but you can expect that to end this year. European-inspired and extremely feminine lush bouquets accompanied by formal vases and garlands are the next big thing in wedding trends.Think oversized cascade bridal bouquets and elaborate flower installations that hang over the dance floor. Flowers are being woven into the décor more than ever by draping elaborate displays over tables, having fresh flower ceremony arches, decking out cake canopies with flowers and displaying escort cards and seating arrangements on a fresh flower wall.
4) It's all about Glamour. 
The return to romance & glamour ushers in a new love for the formality of days gone by. Think white-gloved waiters and big band dancing, crystal candlesticks and gold or silver rimmed china. One major bridal inspiration for the return to tradition comes from Hollywood. "It's the look of 'The Great Gatsby,'" is still a big inspiration for 2014 but couples will put their own stamp on the trend with natural and rustic elements or personal touches.
5) Fashion
Brides are having way more fun and opting for some colour for there dress instead of the traditional white. Blush and rosy pinks will be big in 2014 as well as low back lines and jewelled neck lines. For the grooms think hollywood red carpet instead of traditional tux.
6) Please Don't Instagram My Wedding
Many couples don't like the idea of guests attached to their phones throughout the ceremony and reception and are opting for unplugged weddings, a la Michael Jordan's recent wedding in Palm Beach, Florida. From providing a phone check at the door to adding a note in their wedding websites or ceremony programs asking guests to refrain from taking photos or video, couples are stepping away from social media at their weddings.
What's your dream wedding style? Tweet us at @natashaNKPR!