The latest beauty buzz at the office? Bold brows of course! Bold brows made a comeback a few seasons ago and are here to stay. A strong brow enhances the eyes and frames the face (just look at Cara Delevingne or Camilla Belle and you'll see what we mean). Check out our bold brows at NKPR and see how you can achieve this statement, on-trend look!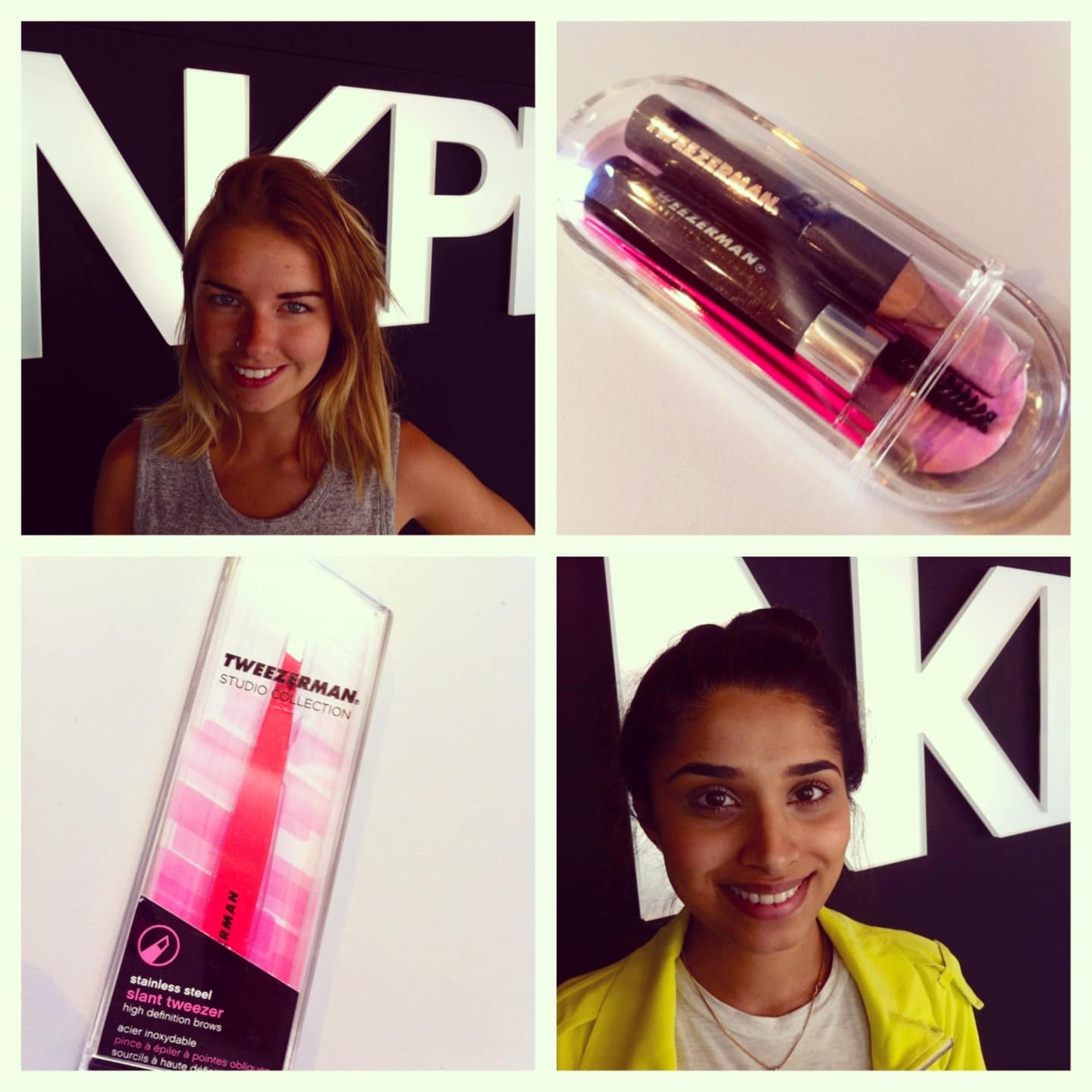 What you need:
1. Tweezerman stainless steel slant tweezers
2. Tweezerman Mini Brow Rescue Kit (includes Mini Browmousse & Mini Eyenhance Highlighter Pencil)
Tips & Tricks
– Don't get carried away. A little plucking goes a long way! Make sure you frequently step back and see that brows are even to avoid over-plucking
– The Browmousse is your best friend. Whether you're looking to keep brows in place or add fullness, this little product is a brow-must!
– Take a pencil or pen and hold it so it's aligned with the outer edge of your pupil; this is where you should enhance your brow arch
Here's a great summary of how to perfect your brows!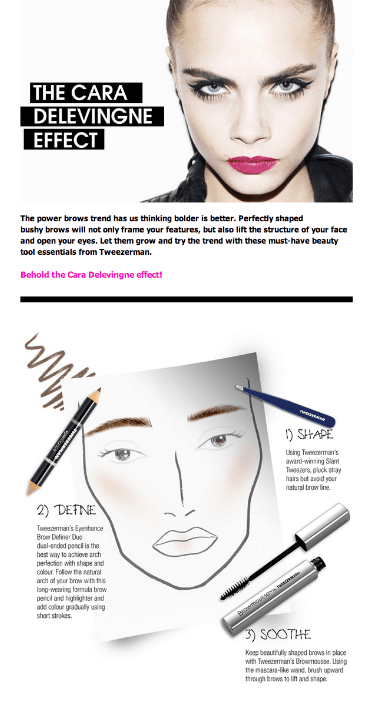 Tell us: Whose celebrity brows are you coveting the most? Tweet us at @natashankpr!