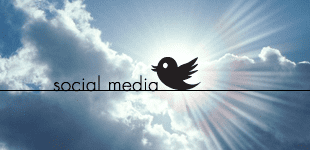 If you're a regular reader of this blog then you probably know that everyone at NKPR is social media obsessed! And this obsession has only gotten more intense with the launch of our digital media division, NKPRoductions. We spend a lot of time scouring the Web for the latest and greatest in social media tools that will help our clients reach their goals, and help us work more efficiently and creatively. As you can imagine, we've amassed quite a collection of fantastic social media resources that we find ourselves using again and again — some you know, some you may not. So here they are, in no particular order….
… NKPR's Social Media Must-Haves!
Bunmi: Tumblr. It's a great way to digitally scrapbook ideas. It's simple to use and you can post anything from images to music.
Katy: Reddit. All the content is user generated, and trends originate on Reddit days before they get picked up by other blogs and news sites.
Brittany: Twitter. Especially print publication feeds. I know what's going on instantly instead of having to wait for tomorrow's newspaper.
Heather: They're all near and dear to my heart, but my latest love is Pinterest. It's a digital pinboard where you can collect and categorize images. The "social" part is that you can follow, comment on and re-pin images from other people's boards. It's an amazing source of inspiration!
Emily: LinkedIn. It's incredibly useful when I'm source-hunting for a story I'm writing.
André: Tech blogs such as Gizmodo, Lifehacker, Engadget and Mashable. They are the first to announce any new online tool and monitor progress of all the social media startups.
Thary: Behance. As a creative, this website showcases the best and most up-to-date design work from all around the world. It is an endless supply of inspiration.
Sarah: Facebook. It encompasses them all!
For more on what I think about social media, click here and watch this interview I recently did with tdot.tv.
What are your favourite social media tools? Tweet me @natashankpr
Natasha