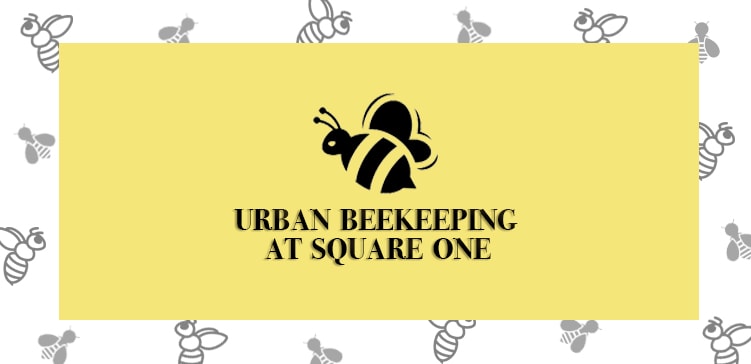 This upcoming Monday, Square One Shopping Centre in Mississauga is hosting an exclusive event to launch its new sustainability initiative, featuring urban beekeeping! Yes, beekeeping! The Square One rooftop will now be home to four beehives, in an effort to support the growth of their population. It's amazing to see Square One making use of *all* space, and giving these bees a new home!
To help kick-start the initiative, Square One will be partnering with health and wellness superstar Steph Shep, and Nike trainer, Eva Redpath, including a free body conditioning and flow class led by Eva on the roof!
Did you know? Bee populations are currently in decline all around the world, with urban development and climate change as just two causes for their habitat loss. "At least 30% of the world's crops and 90% of all plants require cross-pollination to spread and thrive, and here in Canada, bees are our most important pollinators." – Source
Want to learn (and see) more? Keep your eyes peeled on @ShopSquareOne and @NatashaNKPR's Instagram stories for an inside look to the event!
For more information on NKPR events, click here.